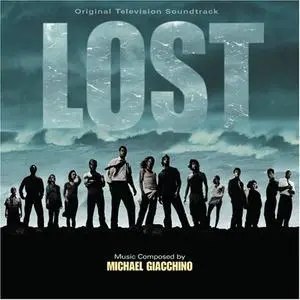 Lost OST : Michael Giacchino
Varese Sarabande | 188kbps avg | 1389kbps | 1:04:00 | 85.78 MB
The mystical, mesmerizing and beautiful original scores for every episode of LOST have played an important role from the very beginning. A soundtrack release from LOST has become the most requested title we have ever encountered. Finally, to celebrate the continued success and acclaim of this landmark television series we are pleased to at last offer this soundtrack for the show's millions of devoted fans.
Get LOST with the soundtrack to the hottest show on television.
Track List
–––––
1. Main Title (Composed by J.J. Abrams) (0:16)
2. The Eyeland (1:58)
3. World's Worst Beach Party (2:44)
4. Credit Where Credit Is Due (2:23)
5. Run Like, Um… Hell? (2:21)
6. Hollywood and Vines (1:52)
7. Just Die Already (1:51)
8. Me And My Big Mouth (1:06)
9. Crocodile Locke (1:49)
10. Win One for the Reaper (2:38)
11. Departing Sun (2:42)
12. Charlie Hangs Around (3:17)
13. Navel Gazing (3:24)
14. Proper Motivation (2:00)
15. Run Away! Run Away! (:30)
16. We're Friends (1:32)
17. Getting Ethan (1:35)
18. Thinking Clairely (1:04)
19. Locke'd Out Again (3:30)
20. Life and Death (3:39)
21. Booneral (1:38)
22. Shannonigans (2:25)
23. Kate's Motel (2:07)
24. I've Got A Plane To Catch (2:37)
25. Monsters Are Such Innnteresting People (1:29)
26. Parting Words (5:30)
27. Oceanic 815 (6:11)
Download
http://rapidshare.de/files/19495114/MG2006.rar
Password
Zip@Gem