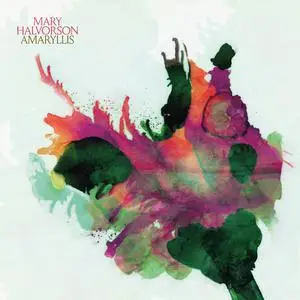 Mary Halvorson - Amaryllis (2022)
WEB FLAC (tracks) - 235 Mb | MP3 CBR 320 kbps - 88 Mb | 00:37:55
Avant-Garde Jazz, Modern Creative | Label: Nonesuch Records
Amaryllis is a sextet which filters Halvorson's compositional explorations of melody, harmony and counterpoint through the lens of six master improvisers, arranged in a way that allows for the music to unfold differently every time. The brand-new sextet features Adam O'Farrill (trumpet), Jacob Garchik (trombone), Patricia Brennan (vibraphone), Mary Halvorson (guitar), Nick Dunston (bass) and Tomas Fujiwara (drums). The Mivos Quartet joins for half of the music, forming a unique tentet and making this Halvorson's largest project to date. The music bridges many musical influences and genres from jazz, experimental, new music, and beyond.
Tracklist:
1.
Night Shift
(05:52)
2.
Anesthesia
(06:41)
3.
Amaryllis
(05:55)
4.
Side Effect
(06:47)
5.
Hoodwink
(06:47)
6.
892 Teeth
(05:50)
–––––––––––-

DON'T MODIFY THIS FILE

–––––––––––-

PERFORMER: auCDtect Task Manager, ver. 1.6.0 RC1 build 1.6.0.1
Copyright © 2008-2010 y-soft. All rights reserved

ANALYZER: auCDtect: CD records authenticity detector, version 0.8.2
Copyright © 2004 Oleg Berngardt. All rights reserved.
Copyright © 2004 Alexander Djourik. All rights reserved.


FILE: 06 - 892 Teeth.flac
Size: 35413925 Hash: 04704E3A18BDEA057642CB67AC60E4E3 Accuracy: -m8
Conclusion: CDDA 100%
Signature: 5F096F97687C18502EB6FC8930A0FD5D637E54CB
FILE: 05 - Hoodwink.flac
Size: 42087386 Hash: 068E84677223BA4703119F09F263181D Accuracy: -m8
Conclusion: CDDA 100%
Signature: 1C091A862AD88E510CBDE24DF823B809FFD408AC
FILE: 04 - Side Effect.flac
Size: 42172242 Hash: 1C3F4A765E16D6E0C0AAF66B558C2711 Accuracy: -m8
Conclusion: CDDA 100%
Signature: 6B8EB0207A2B452F4CD5DB592FDFC335122D24EF
FILE: 03 - Amaryllis.flac
Size: 43382563 Hash: 3B02FFF12ECB533244680AE990D5E4D6 Accuracy: -m8
Conclusion: CDDA 100%
Signature: 03C4214BC235117706508AD154A144DEB19F1174
FILE: 02 - Anesthesia.flac
Size: 39768190 Hash: 7A17957149CF04855B956B030C471589 Accuracy: -m8
Conclusion: CDDA 100%
Signature: 4DD5C1263E4F86CCEBC30C2735C3F0B89913C2FD
FILE: 01 - Night Shift.flac
Size: 41886344 Hash: 4D67FFB8849FCB24B9F4E1D527339537 Accuracy: -m8
Conclusion: CDDA 99%
Signature: 24F7E0D21F1133DE4C115CCD1EDD57C03CFD838A