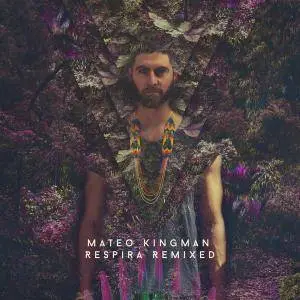 Mateo Kingman - Respira Remixed (2017)
Electronic, Latin | 00:59:22 | MP3, 320 kbps | 135 MB
Label: AYA Records
Kingman, 24, is a singer-songwriter of Ecuadorian Amazonian music that fuses traditional Latin American sounds with hip-hop, rock, and pop. Respira, his debut album, is an energy overload that sings of biodiversity, sketching natural landscapes of magic and water colors. It is infused with sounds guiding the listener from the jungle and to high mountains, between the tangle of trees and the meandering sound of the wind on the moors.
Tracklist:
01. Mateo Kingman - Lluvia (El Buho Remix)
02. Mateo Kingman - Respira (Evha Remix)
03. Mateo Kingman - Sendero del Monte (Matanza Remix)
04. Mateo Kingman - Mi Pana (Atropolis Remix)
05. Mateo Kingman - Agua Santa (BeGun Remix)
06. Mateo Kingman - Lluvia (Jhon Montoya Remix)
07. Mateo Kingman - Sendero del Monte (Ground Remix)
08. Mateo Kingman - Respira (Guanchaka Remix)
09. Mateo Kingman - Sendero del Monte (Xanga Remix)
10. Mateo Kingman - Sendero del Monte (Jeffrey Paradise Remix)
11. Mateo Kingman - Respira (Frikstailers Remix)
12. Mateo Kingman - Lluvia (Kurup Remix)
13. Mateo Kingman - Sendero del Monte (Orteez Remix)