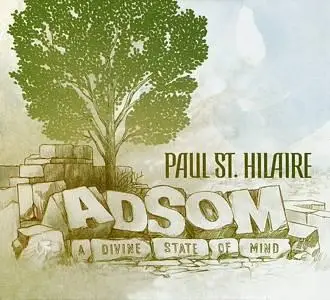 Paul St. Hilaire - A Divine State Of Mind (2006)
Reggae/Dub | MP3 320kbps HQ | Covers | 108 MB
Yet with his first self produced album Unspecified, published 2003 on his label False Tuned, Paul St. Hilaire proved how profound and relaxed and at the same time vigorous and vibrant electronic roots reggae can sound nowadays – beyond pure dub or classic band formats. It is this approach which he follows up forcefully on his new album A Divine State of Mind by refining and perfecting it.
"Check Some Dub Style", it says right in the beginning of the impulsive Little Song – and gives a hint to St. Hilaire's mastership in using dub as a production method. Reverb, echos and diverse sound effects have grown to musical modules here being able to let classic one-drop-riddims float in the air just as well to widen the space of electronic pulsative beat.
Electronic and analog instruments, song and track, singing and deejaying, roots and futurism merge on A Divine State of Mind – and, rather atypical within the Reggae landscape, Paul St. Hilaire demonstrates again his skills of an allround musician: composer, singer, instrumentalist, and producer. (False Tuned Records)
Tracklisting:
01. Little Song
02. Peculiar
03. Praise
04. Jah Won't Let Us Down
05. Clock A Tick
06. Jah Love
07. Office
08. Humble
09. Black Moses
10. Fortunate
11. Jah Live Over The Hills
12. Roosty
01. Little Song
02. Peculiar
03. Praise
04. Jah Won't Let Us Down
05. Clock A Tick
06. Jah Love
07. Office
08. Humble
09. Black Moses
10. Fortunate
11. Jah Live Over The Hills
12. Roosty
Total time: 49:49