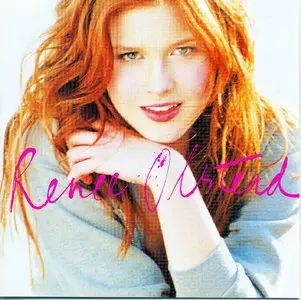 Renee Olstead - Renee Olstead
Jazz vocal singer | mp3 320 Kbps | 102 MB
Warner Music 2004
Renee Olstead (born June 18, 1989) is a Norwegian - American actress and singer. Active since childhood as an actress, she appeared in the TV sitcom Still Standing as Lauren Miller, and several bit parts in various TV shows and movies. In addition, she has recorded five studio albums, primarily of jazz music.
01. Summertime
02. Taking A Chance On Love
03. Is You Or Is You Ain't My Baby
04. Someone To Watch Over Me
05. Breaking Up Is Hard To Do
06. A Love That Will Last
07. Meet Me, Midnight
08. Sunday Kind Of Love
09. On A Slow Boat To China
10. What A Difference A Day Makes
11. Midnight At The Oasis
12. Sentimental Journey
* Renee Olstead - vocals
* Rick Baptist - trumpet, soloist
* Chris Botti - trumpet, guest appearance
* Alan Broadbent - piano
* Brian Bromberg - bass
* Dennis Budimir - guitar
* Billy Childs Trio - piano
* Peter Cincotti - piano, vocals
* John Clayton - bass
* Vinnie Colaiuta - drums
* Chris Dawson - piano
* Jeff Hamilton - drums
* Joe La Barbera - drums
* Warren Luening - trumpet
* Dean Parks - acoustic guitar, guitar
* David Tull - drums
* Carol Welsman - vocals, guest appearance