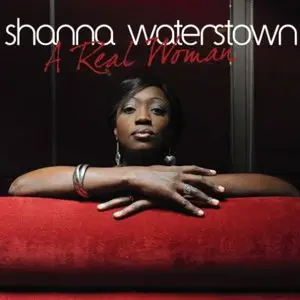 Shanna Waterstown - A Real Woman
MP3 320 kbps CBR | 50:12 min | 110 MB
Jazz, Soul, Blues | Pepper Cake Records 28 Jan 2011
Just like for many of her black fellow singers, the musical career of Shanna Waterstown who grew up in Florida started in the Aftro-American gospel-music tradition, too.Bit by bit, she developed into a blues and jazz artist in some cultural metropolises of this world. She frequently played in Chicago and Paris. In Europe, acts at festivals in France and Switzerland followed. On her new album, 13 of her best compositions will be released on the Pepper Cake CD "A Real Woman" on 28 January 2011. She was supported among others by the musicians Bonnie Fields and Juju Child who popular in France.
Tracklist:
01. Hold My Hand
02. Miracle
03. You Let Me Down
04. A Real Woman
05. Sugar Daddy
06. That's Just The Way It is?
07. Misery
08. Turn Me On
09. Watch What You Say
10. Bluesin
11. I'm Comin Home
12. A Good Man
13. Nobody Loves Me Like You
Filesonic.com
Uploaded.to