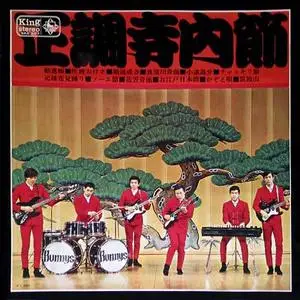 This is Terauchi Bushi (1967)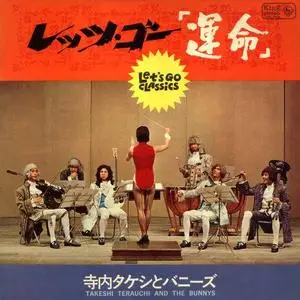 Let's Go Classics (1967)
Instrumental, Rock, Folk | MP3 CBR 192KbPS | 83.3 MB
Track list: This is Terauchi Bushi (1967)
01. Kanjinncyou
02. Sado Okwsa
03. Musume Doujyouji
04. Mamurogawa Ondo
05. Komuro Oiwake
06. Cyakiri Bushi
07. Genroku Hanami Odori
08. Noue Bushi
09. Hanagasa Ondo
10. Oedo Nihonbashi
11. Kazoe Uta
12. Tukuba Mountain
This disc is based on Jap. folk music.
Link:
http://rapidshare.com/files/1504293/TT-TiTB.rar
Track list: Let's Go Classics (1967)
01. Theme from Symphony No. 5 (Beethoven)
02. Theme from Swan Lake (Tchaikovsky)
03. In a Persian Market (Ketelbey)
04. Flight of the Bumblebee (Rimsky-Korsakov)
05. Sabre Dance (Khachaturian)
06. Theme from Unfinished Symphony (Schubert)
07. Hungarian Dance No. 5 (Brahms)
08. Toreador Song from Carmen (Bizet)
09. Danube Wave Waltz (Ivanovici)
10. One Fine Day from Madame Butterfly (Puccini)
11. For Elise (Beethoven)
This disc is based on classical music.
Link:
http://rapidshare.com/files/1504292/TT-LGC.rar
Password:
don'taskmethepassword
*** NO MIRROR PLEASE ***