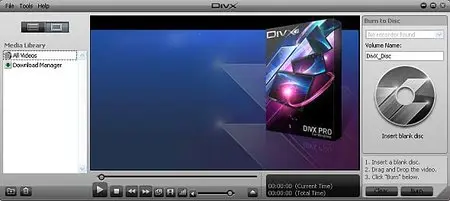 DivX Pro 7.1 Portable | 29,5 Mb
The next generation of DivX video! Enjoy true HD video with DivX® 7 for Windows. Play all DivX and DivX Plus™ HD video (MKV) with our free offering and purchase DivX Pro 7 to create your own HD videos.
Play
- Plays DivX video (.divx, .avi)
- Plays HD H.264 video (.mkv)
- Supports AAC and MP3 audio
Create
- One-step conversion to DivX video
- Outputs .divx ,.avi, .mkv files
- Includes DivX Plus™ HD encode profile
- Includes advanced encode settings
Technologies
- H.264
- AAC
- MKV
- DFX Audio Enhancer
Homepage -
http://www.divx.com/en/divx
No mirrors please.