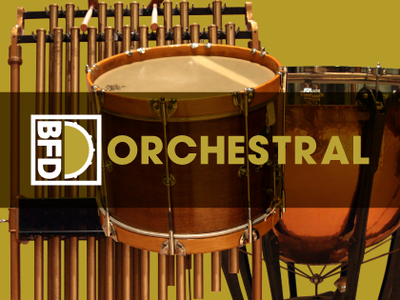 FXpansion BFD Orchestral | 5.66 Gb
BFD Orchestral is an expansion pack for BFD3, BFD Eco and BFD2 that delivers a unique set of concert percussion to your sessions. The included sounds are perfect for film and commercial composition as well as for progressive music production and creative sound design.
BFD Orchestral is recorded using carefully selected high-end equipment to capture the dynamics and sonic beauty of these instruments. All the sounds have the versatility to fit into all kinds of genres and mixes.
HIGHLIGHTS
• Expansion for BFD3, BFD Eco and BFD2
• Chromatic concert timpani and chimes
• Orchestral bass drums, snares and cymbals
* - since all the *.exe are self-extracting RAR-archives, MacOSX users should first unpack them somehow
** - new expansions work only @ Team V.R release of BFD3 because preactivated. But R2R release requires activation of expansions.
*** - old expansions from BFD2 updated for BFD3
If Links are broken, PM me! Files will be reuploaded ASAP :)



No mirrors please