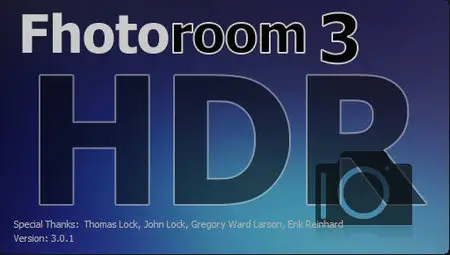 Fhotoroom HDR 3.0.2 | 26.6 MB
Fhotoroom HDR is an easy to use powerful image editor that will make your photos stunning. It can help you fix exposure, color, and distortion problems for your JPEG's, Digital Camera RAW and High Dynamic Range photos. Our give your photo stunning extra touch using our Club Lights, Bokeh, Focus Tilt Shift, Vignette or Vogue filters.
Free Digital Photo Editor
Fhotoroom HDR is a completely free digital photo editor. For the professionals or photographers who just want to take their techniques to the next level, Fhotoroom HDR can upgraded for only $49.95 to a professional version. This version unlocks 16bit RAW and 32bit HDR photo editing as well as allows full size photo uploading for sharing. Even though users will be able to tryout all these features regardless of image bit depth (8,16 or 32), Fhotoroom free version will only have a watermark when working with Digital Camera RAW (16bit) photos and High Dynamic Range (32bit) Images.
Lightroom Export into Fhotoroom HDR
Let Fhotoroom be the missing HDR link to your Lightroom workflow. Fhotoroom makes it easier than ever to get an HDR image into your Lightroom catalogue. In a few simple steps you can export your images into Fhotoroom, generate a HDR file, tone map the image using filters and styles and then import the HDR image back to your Lightroom Catalogue.
New Cool Stunning Filters
Tilt & Shift Miniatures
Create subjectively pleasing out-of-focus areas as you would with specialized lenses using the Tilt & Shift Miniatures filter. Apply this filter selection to your subject and choose a style to create your desired depth of field.
Vignette
he Vignette filter allows you to create and adjust the clarity towards the corner and sides of an image, resulting in a stunning effect which can enhance and highlight a desired subject area.
Vintage Magazine Vogue Look
Give your images the timeless quality and create lasting memories by using the Vintage Magazine Vogue Look filter. You can apply a choice of colors to highlights and shadows and select one of many preset frames to create your final aged masterpiece.
Club Lights & Bokeh
Use the Club Lights & Bokeh filter to generate vibrant and dramatic visual effects. This filter utilizes preset shapes, patterns and color combinations to create spectacular reflections and light sources.
6x Faster
In addition to extending the usage of SSE and Multi Processor technology, every single filter and process under went a review to ensure that it was optimized as much as possible. As a result, some functions are more than 6X faster than previous versions with an average performance increase of 3-4X across the board.
Non-Destructive Photo Sharing
Easily share your photos with your friends, family or the world here or on your social network like Twitter, Facebook, Flickr and Tumblr with a single click.
With non-destructive photo sharing, your original files are never altered making Fhotoroom the only place you can share your RAW files just as easily and safely as your JPG's. Fhotoroom does all the work to generate previews of your RAW photos just as beautiful as you would on your computer rather than just putting them in a vault never to be seen again. Free 5GB of Online Non-Destructive Photo Storage for 2 years.
Digital Camera RAW Support
Fhotoroom HDR supports +18 digital raw files formats and over 400 digital cameras. RAW conversion is completely integrated into the core of Fhotoroom HDR, making workflows faster and provides photographers with all the same tools that would be used with JPG editing, but work directly with the RAW data.
High Dynamic Range Technology
The entire HDR workflow has been completely overhauled for faster performance, 40% less memory, easier use and the addition of several new features. During the HDR creation process, files are loaded and created faster and setting preferences are saved for reuse.
Fhotoroom HDR has 2 automatic algorithms and 1 manual image alignment methods to ensure that regardless of the shooting conditions Fhotoroom HDR will be able to align any photo set. In addition, this new version introduces our new Semi Manual and Automatic Ghost Removal technology, which helps to remove moving objects, trees and people in photo sets.
The final step in the HDR workflow is tone mapping, and Fhotoroom HDR has now merged the Natural and Dramatic tone mapping operators into a highly optimized single tone mapping operator that transitions between each other, as well we added the ability to save settings with final file output, which can then be reloaded at anytime.
OS :
Win XP/2000/Vista/Win 7
Language
: English
Home Page
-
http://www.fhotoroom.com/
Download link:

filesonic
http://www.filesonic.com/file/1656778181/Fhotoroom.HDR.3.0.2.rar


My News

No more mirror please!