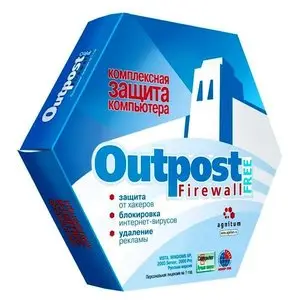 Outpost Firewall Free 2009 6.51 Build 2725.10028 | 16,6 Mb
Protect your digital valuables against hackers and identity theft for free. Outpost Firewall Free is an application which gives you the possibility to use a solid firewall protection with standard packet and application filtering to safeguard your data against unauthorized third parties. Plus, you get advanced protection against illegal program activity that will help stymie unknown threats. All this coupled with minimum impact on your system resources makes Outpost Firewall Free a must-have instrument for an unprotected PC.
Here are some key features of "Outpost Firewall Free 2009":
· Bidirectional firewall
· Protection that can't be shut down by hackers
· Application behavior monitoring
· Intuitive, resource-friendly operation
· Activity monitoring capabilities
· Windows Vista and 64-bit compatibility
Requirements:
· 500 MHz or faster
· 30 Mb HardDisk
· 256 Mb RAM
Homepage -
http://www.agnitum.com/
No mirrors please.