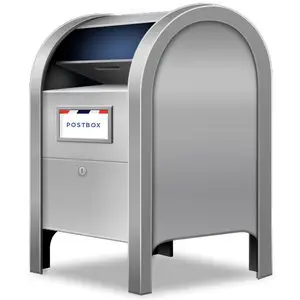 Postbox 2.5.2 | Mac Os X | 20.5 MB
When you're serious about email, Postbox® is the ultimate email client for the Mac. Postbox has all the elegance and simplicity of Apple Mail, but with the power and flexibility to manage your demanding workload. The ability to organize your mail accounts into groups, tag your emails, search your media, and use quick command keys will change the way you do email.
FEATURES
Works with any IMAP or POP email account:
including Gmail, Yahoo, MobileMe, Hotmail, AOL, Comcast, DreamHost, Rackspace, Zimbra, and more!
Unified Inboxes:
Create groups of Unified Inboxes to keep your work and personal messages separate.
Vertical View:
A double-row Vertical Thread Pane makes more efficient use of widescreen displays.
Conversation Views:
Jump into discussions with more information, context, and insight.
Tabbed Interface:
Like a Web browser, view email folders and content in tabs.
Built-In Tagging:
Use tags/keywords to organize messages in ways that are faster, simpler, and more powerful.
Quick Move and Quick Switch:
Move messages or move to a different folder without moving your mouse.
Quick Reply:
Quick Reply to messages without opening a separate compose window.
File and Image Search:
Search for files and images without digging through message after message to find what you need.
Summarized Replies:
Automatically create clean and beautifully formatted "who-said-what-when" conversation replies and forwards.
Focus Pane:
Break your Inbox into smaller, more manageable chunks by focusing your view by Attributes, Topics, Contacts or Dates.
To-Do Tracking:
Easily tag messages as To-Do, create new To-Dos, and combine them into a dedicated To-Do View.
Extensive Keyboard Shortcuts:
Postbox's full suite of Keyboard Shortcuts will help you navigate to any corner of the app, or initiate most any function, with a simple keystroke. Power users rejoice!
64-bit Support:
Postbox 2.5 runs in 64-bit mode, so it can take advantage of all the compute power your Mac has to offer.
Localizations:
Postbox is available in English, German, French, Spanish (Spain), English (British), Italian, Dutch, Portuguese (Brazilian), Russian, and Swedish localizations.
Requirements
Intel, Mac OS X 10.6 or later
Version 2.5.2:
Mac OS X 10.7 Lion style scrollbars (you will need a trackpad) for Mac OS X users.
Style improvements for message display on Windows.
Fix an issue migrating mail and account settings from Mail.app on Mac OS X 10.7 Lion.
Fixed an issue with LDAP.
Fixed an issue that caused high memory usage.
Fixed an issue with certain message bodies and RSS feed items being clipped in the message pane.
Performance and stability improvements.