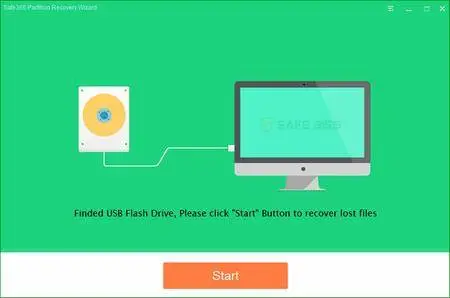 Safe365 External Hard Drive Data Recovery Wizard 8.8.8.8 Portable | 12 Mb
Recover Accidentally Deleted Data from All External Hard Drive Brands. Leading External Hard Drive Data Recovery software allows you to restore lost files that were accidentally lost or are currently inaccessible, due to a multitude of reasons. Whether your external hard drive crashed and caused data loss, a piece of hardware presents with an error or your system was subjected to virus attack, some files may yet be recovered.
Recover Data from Popular Hard Drive Brands
Safe365 External Hard Drive Data Recovery Wizard can recover various files from external storage devices quickly, safely and completely. It fully supports many external hard drive brands: Western Digital , Seagate, Toshiba, Hitachi, Samsung, Transcend, SanDisk, Sony, Kingston, Dell, Lenovo, Quantum, Apple, Iomega, Maxtor, Fujitsu, ADATA, Strontium, EMC, LaCie, Buffalo, etc.
Double Type of Scanning
Safe365 External Hard Drive Data Recovery Wizard initially performs a quick partition search, in order to detect lost sectors, after which it starts the intelligent search. This process represents an in-depth scan of the selected drives, attempting to detect partition tables, FAT/NTFS boot records, folders and folder parts.
Easy to Use
All the recovered files are displayed in the table, when the process is finished of interrupted. They are also sorted by their extensions into several folders, in order for you to easily find them. Most files are displayed along with their file size, type and dates of deletion, creation or last access.
Preview Files Before Data Recovery
Safe365 External Hard Drive Data Recovery Wizard allows you to open the selected item in a separate window. Alternative text, HEX and image modes are available for previewing. The program allows you to select each file individually, before moving on to the next step, saving the retrieved items.
Home Page
-
http://safe-365.com/
No more mirror please!