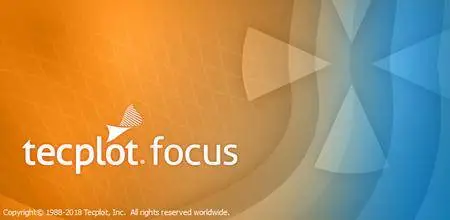 Tecplot Focus 2019 R1 v2019.1.0.99403 Linux | 142 MB
Tecplot Focus gets you answers faster. It enables you to quickly plot all your engineering and test data exactly the way you want. Analyze and explore complex data sets, arrange multiple XY, 2D and 3D plots, and then communicate your results to colleagues and management with brilliant, high-quality images and animations. Save even more time and effort by automating routine data analyses and plotting tasks.
Easily Understand Complex Engineering Systems
Choose from an amazing array of XY, Polar, 2D and 3D plotting and animation tools–all in a single software package.
Apply multiple constraints to define and create performance envelopes.
Control over 2,500 attributes of your plot.
View your work in multiple drawing windows and from different perspectives. (XY, 2D, and 3D) in Tecplot Focus' unique multi-frame workspace.
Assign arbitrary independent axes for specialty plots
Create complex performance plots.
Plot irregularly spaced data.
Probe values over time.
Perform discrete Fourier transform (DFT).
Automate Plot Generation
Instantly re-create an old plot, or apply the same style attributes and layouts to a different set of data with layout and style files.
Automate your work with a powerful scripting language.
Create macros by recording or writing scripts.
Use the Quick Macro Panel to access macros easily.
Plot and print with batch processing.
Extend Tecplot functionality with the Add-on Developer's Kit.
Get Recognized
Copy and paste images or animations directly into Microsoft Office applications.
Export professional, presentation-quality images in vector and raster formats.
Make optimized animations for PowerPoint and the Web.