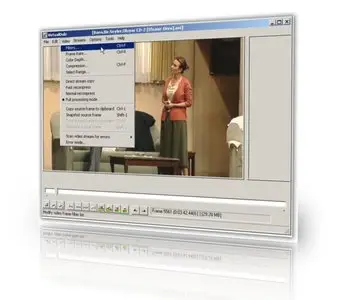 VirtualDub V1.9.2 build 31953 Portable Русская версия | 1,8 Mb
VirtualDub - программа, предназначенная для работы с видео. Несмотря на свои относительно скромные размеры, VirtualDub является качественным и бесплатным видео редактором с удобным пользовательским интерфейсом. При знании основ работы с видео, освоить все тонкости обработки и захвата видеокартинки с этой программой не составит труда.
VirtualDub is a video capture/processing utility for 32-bit Windows platforms (95/98/ME/NT4/2000/XP), licensed under the GNU General Public License (GPL). It lacks the editing power of a general-purpose editor such as Adobe Premiere, but is streamlined for fast linear operations over video. It has batch-processing capabilities for processing large numbers of files and can be extended with third-party video filters. VirtualDub is mainly geared toward processing AVI files, although it can read (not write) MPEG-1 and also handle sets of BMP images.
Homepage -
http://www.virtualdub.org/
No mirrors please.