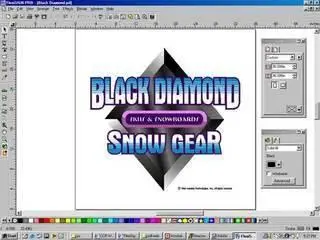 Amiable FlexiSIGN-PRO v7.6v2.0776 with Manual and ADDON
Win32 | Size: 265 Mb
FlexiSIGN-PRO is designed and engineered to be the total solution for any signmaking business. It features OLE, advanced bitmap filters and editing, and all special effects, along with full vinyl cutting and color printing features including Adobe PostScript 3, ICC color profiles, and vinyl color libraries. It includes direct drivers for popular inkjet, thermal transfer and print/cut devices, as well as vinyl cutters. Available in Windows or Mac versions.
You asked for it… We deliver! The industry standard for Sign Making software, SAi's Flexi Family 8 continues to offer your Sign Making business innovative tools with very profitable results. By integrating finely tuned technology with years of feedback from our Sign Making partners and users, Flexi Family 8 maintains its status as the number one choice for dependable, feature-rich Sign Making software with uncompromising quality.
The Flexi™ FAMILY offers a full line of 6 different products for professional sign making. Whether you are looking for a simple package for text layout and vinyl cutting, high production features with cutting and printing tools or something in between, SAi has a software solution for you.
* Smart, Easy and Powerful
* Print & Cut Made Quick, Easy and Accurate
* Gerber™ User Support
* Complete Color Separation Controls