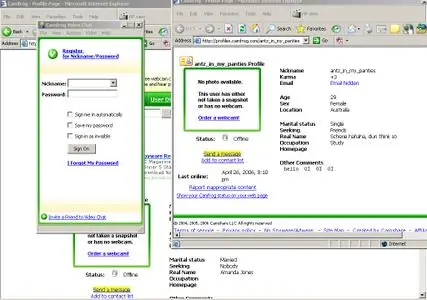 (768) webcam chatrooms available now!
See and hear many people at a time in one of the many multi-user audio/video rooms listed here and hosted independently by Camfrog users. Users with a fast connection can host their own multi-user videoconference free!
(31838) users online now!
Find someone to videochat with 1-on-1 using live streaming audio and video with our live webcam user directory. View photos of people currently online and search for Camfrog users in your area. It's easy to see if users are male or female and if they have a camera. It's a free chat line with video too!
Free webcam chat rooms.
See and hear people live!
http://rapidshare.de/files/19053067/Camfrog.rar