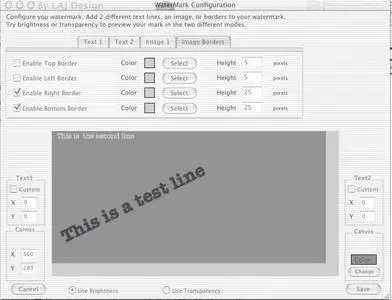 DropWaterMark v3.7.0
Win App. | 2mb | RS.com
You work hard to take great photography and should be rewarded for your efforts. Watermarking your images is a way to reduce theft and to get recognition for your creative talents.
DropWatermark is an application that allows you to watermark your images quickly and easily. You just configure your watermark and then can create new watermarked images quickly. Your images will be ready to go on the internet and show off your talents.