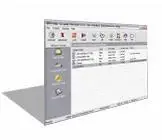 Folder Security Personal 4.1.312 | 1 Mb
Folder Security Personal allows you to hide and lock folders and files. You can choose to hide them completely or restrict access by making them read-only, preventing modification or deletion by other users or programs. The program can also lock or make read-only of local hard disks, Floppy, CDROM, USB sticks, and other removable drives . It works with drives of all FAT/FAT32/NTFS formats. Additional features include operating in stealth mode, protection for special folders (My Documents, Send To etc.) and password protected interface. In addition, the program includes features to repair and prevent malicious changes to Internet Explorer and to disable the registry editor and file-sharing via the NetHood.
Folder Security Personal Works with Drives of Any Format. It can protect files/folders on all Windows partitions of any format, including FAT, FAT32, and NTFS. Folder Security Personal is Very Easy-To-Use. Use of Folder Security Personal is very easy. With several mouse clicks or by drag & drop operation you can protect virtually any number of files and folders or external drives. Folder Security Personal is Safe. Some other folder protection software will make your system failed to work if you misuse it! But this is not the case for Folder Security Personal because it is intelligent enough to identify and prevent any dangerous operations that user are attempting. Folder Security Personal Also Works Under Windows Safe Mode. Folder Security Personal is designed to work under Windows Safe Mode also. There is no additional manual configuration required. Folder Security Personal Doesn't Modify Your Hard Disk. Some other folder protection software will modify hard disk to hide files and folders. This is not safe and may cause data loss in some cases. Folder Security Personal doesn't work this way. It builds security into Windows system and works in OS kernel level to protect files and folders dynamically on access. Robust Protection. The protection of Folder Security Personal functions at the OS kernel level. Therefore, the security initiates when the Windows OS starts up. As a result of our robust architecture; Folder Security Personal functions even under Safe Mode or even if the Folder Security Personal program has been terminated. Without the logon password, there is no known method to bypass the robust desktop security of Folder Security Personal. Compatible With Other Security Softwares. Folder Security Personal works well when running with Norton Antivirus, Macfee VirusScan, ZoneAlarm Security Suit, Kaspersky Antivirus, and many other antivirus software. Low System Impact. Folder Security Personal functions silently in background and does not utilize much system resources; Therefore, it has little impact on workstation performance.