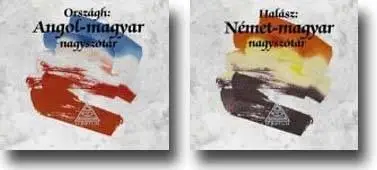 Scriptum Hungarian - English/German/Russian/French/Spanish Electronic Dictionaries
Win | 2000 | ~168 MB
www.scriptum.hu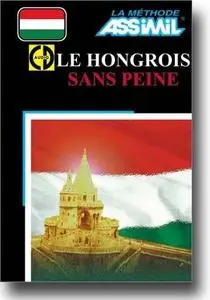 Assimil Hungarian Course
2004 | ASIN: B00005QRDA | mp3 | ~141 MB
I was asked to upload some Hungarian dictionary and language course. Here you are.
The Scriptum dictionary collection includes the following dictionaries:
- Dictionary complexes (comprehensive + special dictionaries): English, German
- Comprehensive dictionary: Russian
- Advanced reader's dictionaries: French, Spanish
All the dictionaries run with the same program so that you only have to install it once. Detailed instructions of installation inside the package.
The Assimil Hungarian course uploaded here only includes the audio material - unfortunately I had no access to the book.
Assimil, description of
amazon.fr
:
Présentation de l'éditeur
En plein coeur de l'Europe, un peuple venu de loin parle une langue chantante et mystérieuse… Découvrez avec nous cette langue d'origine ouralienne et, à travers elle, les richesses de la culture hongroise. La méthode Assimil vous permettra un apprentissage facile et intéressant.

Un livre relié-cousu de 85 leçons en 408 pages et 4 CD d'une durée de 2h35.

Quatrième de couverture
Vous investissez aujourd'hui dans une méthode de langues et attendez d'elle une acquisition rapide et efficace de la langue étudiée. Depuis plus de 70 ans, Assimil propose son principe exclusif de l'Assimilation intuitive. Vous avez ainsi en mains tous les atouts pour mener, dans les meilleures conditions, votre étude à son terme avec un plein succès. Des millions d'"assimilistes" satisfaits en témoignent ! Sans gadgets inutiles, à raison d'une demi-heure d'étude chaque jour, vous apprenez le hongrois comme, étant enfant, vous avez appris à parler votre langue maternelle : par la fréquentation quotidienne de la langue, de son vocabulaire et de sa grammaire, introduits progressivement, sans "par coeur" ni exercices grammaticaux rebutants.
Cet apprentissage du hongrois se fait en deux phases :
- D'abord, vous vous contentez de répéter et comprendre: c'est la phase passive.
- Ensuite, quand nous vous l'indiquons, vous passez à la phase active où, tout en continuant à progresser, vous commencez à former vos propres phrases.
Assimiler le hongrois vous demandera environ cinq mois. Cependant, vous pourrez déjà vous débrouiller au bout de deux mois. Le niveau atteint sera celui de la conversation courante dans un hongrois vivant, utile et actuel.
Les enregistrements contenus dans ce coffret ont été réalisés soigneusement et à un rythme progressif par des professionnels hongrois. Ils comprennent l'intégralité du texte hongrois des leçons et des exercices du livre.
Consumer's opinion:
La méthode est rodée, et efficace à condition d'être régulier (comme pour toutes les langues). Le hongrois est une langue unique et a la réputation d'être difficile. C'est vrai si on persiste à penser en français car les structures grammaticales sont radicalement différentes, donc PENSEZ EN HONGROIS! Redevenez un bébé et assimilez par coeur(en réflechissant un peu quand même), régulièrement. Ainsi vous progresserez très rapidement et les structures se mettront en place d'elles-même (tiens c'est comme dans les leçons x et y, ça y est je comprends !). Bon chance et accrochez-vous (soyez régulier) ça en vaut la peine.
Download:
Scriptum dictionaries:
http://rapidshare.com/files/1419292/Scriptum.part01.rar
http://rapidshare.com/files/1419294/Scriptum.part02.rar
http://rapidshare.com/files/1416975/Scriptum.part03.rar
http://rapidshare.com/files/1416976/Scriptum.part04.rar
Assimil Hungarian course:
http://rapidshare.com/files/1586397/Assimil_-_Le_Hongrois_sans_peine.part1.rar
http://rapidshare.com/files/1586398/Assimil_-_Le_Hongrois_sans_peine.part2.rar
http://rapidshare.com/files/1593193/Assimil_-_Le_Hongrois_sans_peine.part3.rar
For more materials to various languages check
uztranslations.net.ru
.