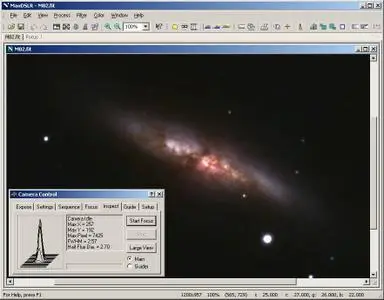 MaxDSLR ver. 4.06 | 20.3 MB |Windows OS
Home Page:
http://www.cyanogen.com/products/maxdslr_main.htm
New! MaxDSLR
With the introduction of commercially available cooled CCD cameras in the 1990's, astrophotography has gradually shifted from film emulsion to digital imaging. The performance of these CCD cameras now greatly exceeds that of film cameras; unfortunately their price has kept them out of reach for many amateur astronomers.
With the new breed of Digital SLR cameras, this is changing. While DSLRs are perhaps a tenth as sensitive as high-end cooled CCD cameras, they are also a tenth the price. Modern DSLRs are more sensitive than the best film emulsions, and unlike film do not suffer from reciprocity failure.
DSLRs are not able to take single long exposures like CCDs, but software can be used to extend the exposure time and to stack multiple images. The trick to getting great images with DSLRs is to use the right software – MaxDSLR.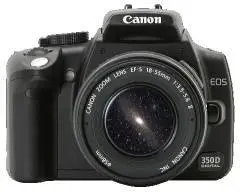 MaxDSLR provides a number of important benefits to DSLR users:
Support for Canon, Nikon, Olympus, webcams, DSI, LPI, and Lumenera cameras
Reads DSLR RAW formats
Built-in focus tools
Built-in autoguiding
Longer individual exposures via add-on shutter control cable
Automatic exposure sequences
Raw frame processing for optimum dark subtraction and high bit depth
Automatic stacking with auto-alignment
Advanced processing feature such as Range Restricted FiltersTM, color balance and saturation adjustment
MaxDSLR also fully supports imaging via webcams, which are perfect for lunar and planetary imaging.
MaxDSLR can grow with your imaging needs. Special pricing is available for upgrading to MaxIm DL/CCD (with DSLR Plug-In), which includes all of the capabilities of MaxDSLR plus support for cooled CCD cameras and filter wheels, enhanced camera controls, telescope control, additional image processing functions, astrometry and photometry, and much more.
More:
http://www.cyanogen.com/products/maxdslr_features.htm
System Requirements
Windows® 98, 98SE, ME, NT 4.0, 2000, or XP. (Windows 2000 or XP is strongly recommended. Windows 95 and MacOS/SoftWindows are not precluded, but are unsupported configurations).
Pentium or equivalent, or higher
512 MB minimum RAM recommended for processing DSLR images
20 MB Disk space for installation
1024x768 video recommended (800x600 minimum), 16-bit color (8-bit minimum for monochrome images only)
Internet Explorer 4 or higher to display Help
Mouse
Download @ RapidShare
MD5: edc8732b3d296547b92152a0fe435629
Thanks to NiTROUS