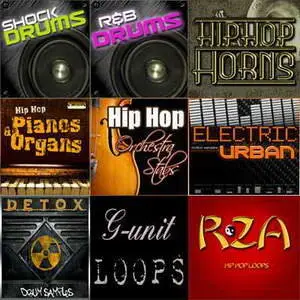 Motion Studio music loops collection wav/apple loops | ~ 3.2 Gb
Minimal Electro Loops,Deep House Synths,Sequential Synths,Southside Grinders,Three 6 Mafia Loops,Trance Progression,SNAP Loopz,R&G loops,Mixed Dirty South Loops,Crunkalicious Synth Loops,Cinematic Intros, ATL Dirty Soth loops 2,Cash Money Loops
13 collections
Minimal Electro Loops
Deep House Synths
Sequential Synths
Southside Grinders
Three 6 Mafia Loops
Trance Progression
SNAP Loopz
R&G loops
Mixed Dirty South Loops
Crunkalicious Synth Loops
Cinematic Intros
ATL Dirty Soth loops 2
Cash Money Loops
Over 200 micro-groove loops designed for creating that swinging rhythm found in minimal and electro music.
The sound sequences are a mix blend of ring-modulated drums and processed synthesizers that together create a unique style of patterns that are ideal for filling in your beats.
If you like heavy shuffled rhythms and futuristic sounds, this is it!