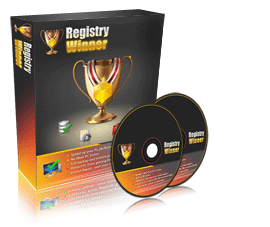 Registry Winner v4.5.3.12 | 3.43 MB
Registry Winner is an application which helps users to improve their computer errors and optimize the system speed. Various annoying problems will gradually appear like slow speed, crashing or freezing, blue screen, deadlock, error messages etc. after your computer being used for a period of time.
Registry Winner
uses the most advanced technology to scan your hard drive and give you a comprehensive diagnosis in seconds. Once the problems have been located, Registry Winner offers you a professional and highly-efficient solution to set your PC in a fantastic state! By using Registry Winner regularly, your system should not only be more stable but it will also help streamline your pc registry without expensive hardware upgrades.
Registry Winner
has been designed to scan your entire computer for all of the problems that lead to a corrupt Windows registry. These problems can occur for many reasons including being left-behind after the un-installation or incorrect removal of software, by missing or corrupt hardware drivers, or orphaned startup programs.
Once Registry Winner
has found the issues, it goes to work fixing the problems. In seconds, Registry Winner gets your registry back in shape and increases the speed and performance of your PC. For your convenience, Registry Winner can also make a backup of any changes made so that you can easily find the original one if required.
Registry
is what Windows uses to store hardware and software configuration information, user preferences and setup information on your computer. The longer you own your computer, the more errors and invalid entries your registry is likely to have. This leads to decreased system performance and an unstable computing environment.
Your computer's speed will continuously decrease and you will experience more freezes and system crashes. Some computer users try to repair their registries manually end up making the problems worse. Chances are that you wouldn't know where to begin, and even if you did, it would take you hours (maybe even days) to perform the tasks that Registry Winner can din just a few minutes.
Key features
· Check Invalid User Settings
· Check Invalid System Settings
· Check Invalid Application Paths
· Check Recently Used Files
· Check Invalid Class Keys
· Validate Active-X, OLE & COM Objects
· Check Uninstall Sections
· Check Invalid Fonts
· Check Shared DLLs
· Validate Startup Programs
· Check Invalid Shortcuts
· Check Invalid File Associations
· Check Invalid Start Menu Items
· Check Recently Used Files
· Delete Empty Registry Keys
· Checks System Services
· High-performance scanning
· Load Windows Faster
· Run Applications Smoothly
· Protect your Privacy
· Regain More Disk Space
· Unlimited Free Technical Support
· Automatic Updates
· Organize Quicker Startup Programs