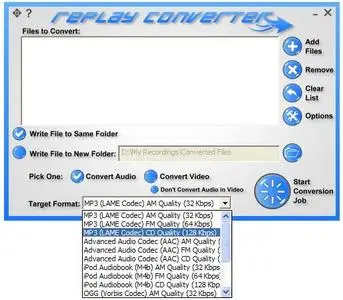 Replay Converter 2.2| Application| size: 8.4 mb
Replay Converter is the easiest way to convert video and audio files.
You simply pick the files to convert, choose an output format, and click a button to start the process. Everything happens automatically.
Replay Converter uses top-of-the-line codecs, to ensure the highest quality output. This makes Replay Converter especially good for these tasks:
* Converting Flash Video (FLV) files from YouTube, MySpace, Google Video and other sites.
* Creating iPod-friendly Video and Audio files.
* Creating MP3 files from Videos.
* Converting Real Video and Audio files.
Supports All the Popular Video & Audio Formats
Check out my other postings:
Software Folder
Hot Stuff Folder
Enjoy!!