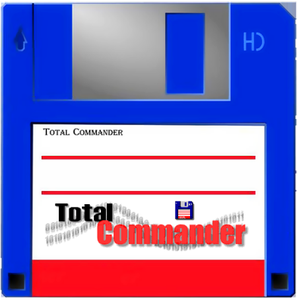 Total Commander v8.52a Final Extended 16.3 | 244.1 MB
+ Portable / Extended Lite
Total Commander in Extended - The best-known file manager for the Windows - Total Commander in Extended version - a new look at the functionality and stability! Total Commander Extended program is all-in-one and is able to perform up to 90% of user's daily tasks. Total Commander Extended and programs included in it, save your settings in a folder with the program, so there will not need to configure them again, for example, when to reinstall Windows. Total Commander Extended does not change system file associations, and independently of them, always open the firmware file. Install or copy the folder already installed Total Commander Extended to the stick - and your favorite program's will always be with you.
Features:
- X86 and x64 versions of Total Commander in one installer
- In Russian and English languages
- Provides an optimal set of programs and plug-ins
- Supports the integration of additional software
- Is a portable, leaves no traces in the system and can be installed on any removable media
- Uses the internal file associations
- It allows you to "register" the TC to his name
…and much more
Do more, faster and better with Total Commander Extended!

- Total Commander 8.52a - best file manager
- SoftMaker Office 2016 (rev752) - office suite with full support for Microsoft Office formats
- PotPlayer (1.6.58613) - Multimedia Player with built-in codecs
- AIMP (v4.00.1697) - a multifunctional audio center
- FastStone Image Viewer (v5.5) - viewing and editing graphic files
- SumatraPDF (3.2.10488) - view electronic documents
- Notepad ++ (v6.9) - text editor with syntax highlighting
- CCleaner (5.15.5513) - cleaning system
- Defraggler (2.20.989) - Defragmentation
- Recuva (1.52.1086) - Data Recovery
- BurnAware Free (v8.9) - recording discs
- Mozilla Firefox (v45.0) - Internet - Browser
- Download Master (v6.7.1.1497) - Download Manager
- UTorrent (3.4.5.41865) - BitTorrent - Client
- AIDA64 Engineer (v5.60.3700) - comprehensive information about the system
- System Explorer (v7.0.0) - System monitoring
- Unlocker (v1.9.2) - Unlock and delete files and folders
- SynWrite (v6.20.2195) - text editor
- TCASwitcher (v1.1.4) - to switch the internal file associations
- F4Menu (v0.59) - context menu by pressing F4
- IMPOMEZIA TC Color Presets (0.1.1.6) - color scheme Total Commander
OS - Windows (7, 8, 8.1, 10)
Home Page - http://www.ghisler.com/
Visit - My Blog
(For Any Issues or Dead Links PM Me With Topic Link)
No Mirrors Please