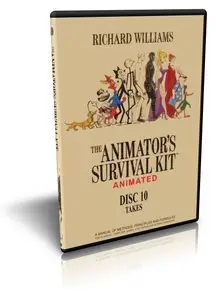 Animator's Survival Kit Animated Volume 10 (2008)
English | 37 mins | mp4 | 564 MB | 640x480 | PAL | DVD-Rip | Video Rate: 1650 kbps (ave) | Audio MP3 (48000Hz 192 kb/s)
Genre: Animation | Masterclass

This is Disc 10 of 16 of The Animator's Survival Kit Animated - Takes
We're going to delve into cartoon takes and how to get accents. In this session we'll concentrate on the takes. This is the basic pattern of a cartoon take: A person sees something surprising, goes down to anticipate the accent, which pops up and then then he settles. Sees…goes down…goes up…settles. Here are a bunch of formulas and variations of Hollywood takes that they worked out in the 1930's and 40's.
Volume 10 - TakesScreenshots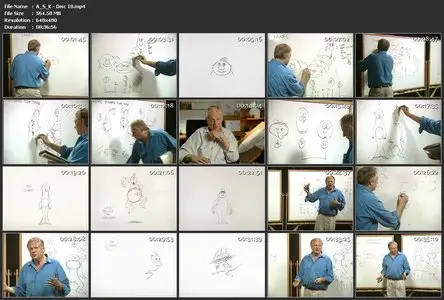 Volume 1-5 HERE
Volume 6 HERE
Volume 7 HERE
Volume 8 HERE
Volume 9 HERE
Good quality DVD Rip. 3% recovery record
Rar Password: Anim8