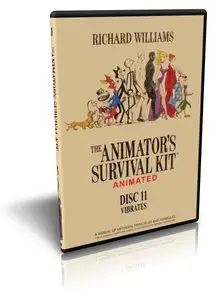 Animator's Survival Kit Animated Volume 11 (2008)
English | 26 mins | mp4 | 388 MB | 640x480 | PAL | DVD-Rip | Video Rate: 1650 kbps (ave) | Audio MP3 (48000Hz 192 kb/s)
Genre: Animation | Masterclass

This is Disc 11 of 16 of The Animator's Survival Kit Animated - Vibrates
Years ago, when I was learning all this stuff, I found vibrates very hard to understand because it seemed so technical. But when I finally did understand it I found I could apply in all kinds of ways - to very broad actions or very subtle ones. There are 2 stagger vibration systems that I know of: One is the back-and-forth vibration and the other is side-to-side vibration.
Volume 11 - VibratesScreenshots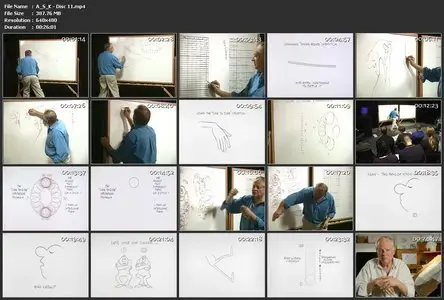 Volume 1-5 HERE
Volume 6 HERE
Volume 7 HERE
Volume 8 HERE
Volume 9 HERE
Volume 10 HERE
Good quality DVD Rip. 3% recovery record
Rar Password: Anim8