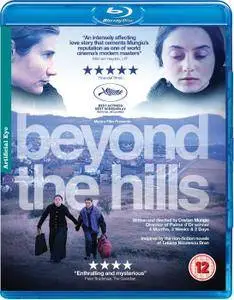 Beyond the Hills (2012)
BDRip 720p | MKV | 1280x536 | x264 @ 4375 Kbps | 151 min | 5,46 Gb
Audio: Romanian DTS 5.1 @ 768 Kbps | Subs: English (embedded in MKV)
Genre: Drama
Director:
Cristian Mungiu
Writers:
Cristian Mungiu (screenplay), Tatiana Niculescu-Bran (inspired by non-fiction novels of)
Stars:
Cosmina Stratan, Cristina Flutur, Valeriu Andriutã
Alina and Voichita have been friends since their orphanage days. And they have been lovers since they became sexually mature. But despite their oath of mutual fidelity, Alina, who could not bear poverty any more, emigrated to Germany where she became a barmaid – but she just could not take the estrangement from Voichita and today she is back in Romania with a view to taking Voichita along with her to Germany. The only trouble is that in the meantime her girlfriend has betrayed her by falling in love with… God! Voichita indeed now lives in a convent where she plans to take vows. The priest agrees, if somewhat reluctantly, to accommodate Alina before their (hypothetical) departure. He sees all too well that not only is the young woman materialistic but hostile and troublesome as well…
This film raises many questions about the course of life, the way it is, yet it won't give any answers. It won't give any conclusions. In the middle, in the deep frustration of experiencing futility of life, it leaves us alone. Makes us suffer and question the meaning of life.

How the threads of wisdom and ignorance were interwove in the fabric of life, as inseparable! Is there an eye to distinguish the ignorance and can lead us to salvation? A salvation from our own ignorance, misery we created ourselves, and the misery given by life. As long as there is ignorance, there will be darkness. There can be no light in life.

It is one of the greatest classics of our time. Great piece of art. Director Cristian Mungiu's way of portraying a story is incomparable and it is in the proportion of great masters works.
(click to enlarge)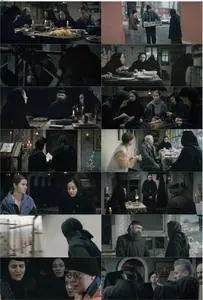 More in My Blog