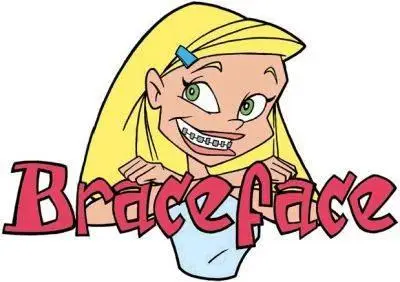 Braceface Episode 1
211 MB | DivX | MP3 | Length: 22 Min 19 Sec | 352x272
Growing up is never easy, and no one is learning that faster than 14-year-old Sharon Spitz, voiced by actress Alicia Silverstone from Clueless . Sharon faces the challenges of adolescence, junior high and high school, and living with a mouth full of metal! Unfortunately, Sharon finds herself dealing with mysterious mishaps caused by her braces. Despite the mayhem that follows in her wake.
Here is a DivX encoded episode.
These links below are the full episode. No part 1 and 2. There is only one part, and I uploaded the episode to 2 different servers. Sorry about the quality. Software a little buggy. Enjoy!