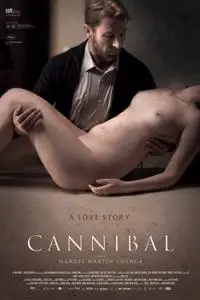 Cannibal (2013)
DVDRip | MKV | 720x304 | x264 @ 1483 Kbps | 117 min | 1,64 Gb
Audio: Español AC3 5.1/2.0 @ 256 Kbps | Subs: English (embedded in MKV)
Genre: Drama, Romance, Thriller
Director
: Manuel Martín Cuenca
Writers
: Humberto Arenal (novel), Alejandro Hernández
Stars
: Antonio de la Torre, Olimpia Melinte, María Alfonsa Rosso
Carlos is the most prestigious tailor in Granada, but he's also a murderer in the shadows. He feels no remorse, no guilt, until Nina appears in his life and love awakens.
"Cannibal" summons to mind vague storyline similarities with Patrice Leconte's moody 1990 film "Monsieur Hire" and James Hamilton-Paterson's roman a clef "Loving Monsters."

Protagonist Carlos is a revered tailor in Granada, Spain, who murders and cannibalizes beautiful young women, and ostensibly does so in a way unencumbered by sadism or sexuality. His monotonic cannibalism is never explained, and left as metaphorical vehicle. Horror is not on offer here, and viewers are left free to imbue Carlos's predilection with personal meaning: in other ways, Carlos is fair, just, and honorable. Do even the very best among us have equally abhorrent gaping erroneous zones?

Romanian actress Olimpia Melinte's fresh-faced, highly-abled and confident screen presence work well in two roles here. Mise en scene, vistas and pacing are lovely, and the languid takes, the confident exposition, the story's ability to achieve both enormity and enormousness with an economy of lines and set-ups, make "Cannibal" well worth immersing in.
(click to enlarge)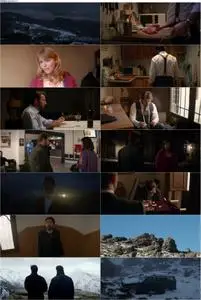 More in My Blog