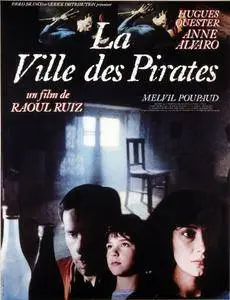 City of Pirates (1983)
DVDRip | MKV | 720x544 | x264 @ 3300 Kbps | 108 min | 2,69 Gb
Audio: Français AC3 2.0 @ 192 Kbps | Subs: English, Français, Português
Genre: Fantasy, Drama
Director:
Raoul Ruiz
Writer:
Raoul Ruiz
Stars:
Hugues Quester, Anne Alvaro, Melvil Poupaud
Isidore is a servant in a small Portuguese town in the seaside arrives from who knows where a mysterious child, Malo, the young woman later discovered that he murdered his entire family. Together, they will kill the fiance of Isidore, then go to an island almost deserted. Isidore is taken prisoner by a multifaceted character, Toby, who is transformed by turns in all family members. Freed, the girl can become the mistress of the castle pirates and marry Toby. But when she finishes them, she finds Malo and winds through all three residents of the island, the child murderer, the maid and Toby who is a ghost.
Man, would I love to see this film again! The problem is, it has seemed to disappear completely; never shown in theaters or at festivals anymore, never shown on European television. I saw it twice, many years ago, and can't remember much detail, let alone a story-line if there is any. Ruiz' film is a gallery of stunning images, woven together to make a surrealistic masterpiece. A woman sleepwalking through a moonlit mediterranean village; a man on a terrace eating lunch, the camera inside his mouth. And best of all: a kitchen-scene in which someone opens a window and you can actually feel the temperature dropping. A wonderful wonderful film, but i don't know why. Isn't that the essence of all great art? Would I love to see this film again!
(click to enlarge)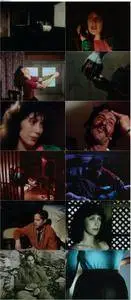 More in My Blog