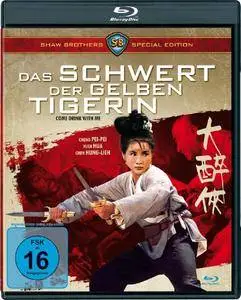 Come Drink with Me (1966)
BDRip 720p | AVI | 1280x544 | XviD @ 3500 Kbps | 94 min | 2,58 Gb
Audio: Mandarin (官话) AC3 2.0 @ 384 Kbps | Subs: English hardcoded
Genre: Action, Adventure, Crime
Director:
King Hu (as King Chuan)
Writers:
King Hu (as King Chuan), Shan-Hsi Ting (as Ye Yang)
Stars:
Pei-Pei Cheng, Hua Yueh, Chih-Ching Yang
A ruthless band of thugs kidnaps a young official to exchange for their leader who has been captured. Golden Swallow is sent to take on the thugs and free the prisoner (who is also her brother). Though she is able to handle the overwhelming odds, she is hit by a poison dart and gets help from a beggar who is really a kung-fu master in disguise. With his help, she forms a plan to get her brother back.
This movie has it all – meaning that it's directed by King Hu, and stars Cheng Peipei. The wire work is flawless, the use slow motion breathless, and the butt kicking is epic. The mistaken identity plot RE: Cheng is the same as a lot of pictures from this time – but King Hu does it with real flair in this one. I was put on to this movie and King Hu in general by a guy I spar with every week at Fu. Cheng's moves are fluid and inspiring. Pay particular attention to how it is that she's able to take on multiple opponents – I can't say exactly what style she's using, but it's surprsingly believable considering many actors of the time did more ballet/Peking opera acrobatrics, than actual ancient forms. This is a must see for anyone into martial arts.
(click to enlarge)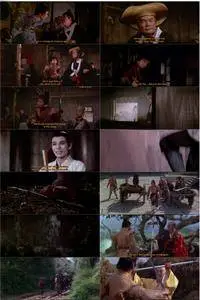 More in My Blog