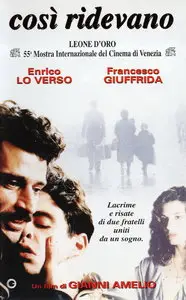 Così ridevano (1998) - Gianni Amelio
DVDrip | DX50 | MP3 - 80 kbps | 576x240 | 2:02 min | 700 MB | Italian
English, French, Spanish Subs | Director: Gianni Amelio | Country: Italy | Genre: Drama

Cast: Francesco Giuffrida, Enrico Lo Verso, Rosaria Danzè, Fabrizio Gifuni, Claudio Contartese
Turin at the end of the fifties: two brothers have emigrated there from Sicily and the older works very hard to let the younger study and free himself from poverty through culture. The boy however is not keen on school and would like to begin to work. When after some time he gets his degree however things take a violent and dramatic turn..
The movie won Golden Lion At the 1998 Venice Film Festival.
IMDB
Screenshots
(
Click to enlarge
)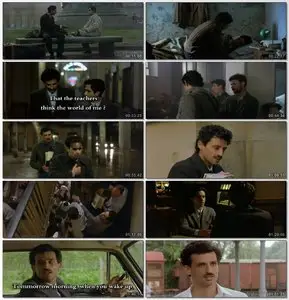 Rapidshare Links:
http://rapidshare.com/files/279304774/Cos_.ridevano.1998.Gianni.Amelio.part1.rar
http://rapidshare.com/files/279318435/Cos_.ridevano.1998.Gianni.Amelio.part2.rar
http://rapidshare.com/files/279332333/Cos_.ridevano.1998.Gianni.Amelio.part3.rar
http://rapidshare.com/files/279514429/Cos_.ridevano.1998.Gianni.Amelio.part4.rar
http://rapidshare.com/files/279543325/Cos_.ridevano.1998.Gianni.Amelio.part5.rar
http://rapidshare.com/files/279579321/Cos_.ridevano.1998.Gianni.Amelio.part6.rar
http://rapidshare.com/files/279604425/Cos_.ridevano.1998.Gianni.Amelio.part7.rar
http://rapidshare.com/files/279611182/Cos_.ridevano.1998.Gianni.Amelio.part8.rar
No Pass