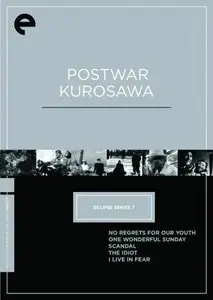 Eclipse Series 7: Postwar Kurosawa (1946-1955) [The Criterion Collection]
4xDVD9 (ISO) + 1xDVD9 (VIDEO_TS) | NTSC 4:3 (720x480) | 590 mins | Total: 32,58 Gb
Audio: Japanese AC3 1.0 @ 192 Kbps | Subs: English | Scans (15 JPGs) - 13,1 Mb
Genre: Drama | Japan
Akira Kurosawa came into his own as a filmmaker directly following World War II, delving into the state of his devastated nation with a series of pensive, topical dramas. Amid Japan's economic collapse and U.S. occupation, Kurosawa managed to find humor and redemption existing alongside despair and anxiety. In these five early films, which range from political epic to Capraesque whimsy to courtroom potboiler, Kurosawa revealed the artistic range and social acuity that would mark his career and make him the most popular Japanese director in the world.
DVDBeaver
Criterion
DVDtalk
––––––––––––––––––––––––––––––––––––––––––––––-
No Regrets for Our Youth (1946)
DVD9 (VIDEO_TS) | NTSC 4:3 (720x480) | 01:50:38 | 6,80 Gb
Audio: Japanese AC3 1.0 @ 192 Kbps | Subs: English
Genre: Drama | Japan
In Akira Kurosawa's first film after the end of World War II, future beloved Ozu regular Setsuko Hara gives an astonishing performance as Yukie, the only female protagonist in Kurosawa's body of work and one of his strongest heroes. Transforming herself from genteel bourgeois daughter to independent social activist, Yukie traverses a tumultuous decade in Japanese history.
IMDB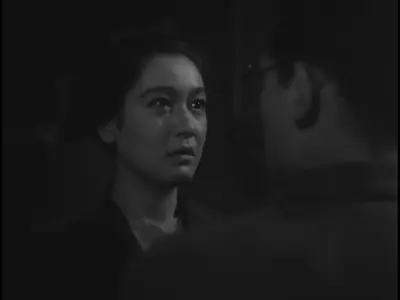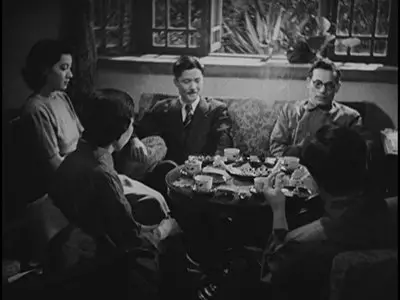 Those who know Kurosawa only from his exciting action films and samurai epics may be surprised at the gentle and introspective tone of No Regrets for Our Youth, a film that finds Kurosawa at his most Ozu. Part of that feeling may come from the casting of Ozu regular Setsuko Hara in the lead role. Another part of that feeling may come from the fact that No Regrets for Our Youth is the only Kurosawa film centered on a female protagonist. Hara carries herself wonderfully in the role, and is very credible as she portrays the character over the span of an entire decade. Thanks to her convincing performance, the Yukie of 1933 doesn't resemble the Yukie of the early 1940s in almost any way. The supporting cast is strong as well, particularly Denjiro Okochi as Professor Yagihara. Kurosawa regular Takashi Shimura also shows up in a very small role as a government agent.




There are a few strong pieces of camera work here and there, but in general you can tell that Kurosawa had not yet fully bloomed as a filmmaker. However, you can sense his growth and potential in this film. In its free-spirited politics, the film feels youthful, but in the wise, reflective tone, this does not feel like the work of a younger man (Kurosawa was 36 at the time). It's not a great Kurosawa work, but it's a very good one, and a gentle one. Unfortunately, the film isn't in the best condition. The picture has lots of scratches and flecks, some rough jump cuts, and an odd flickering effect from time to time. Sound isn't any better, with the dialogue and the score sounding quite poor most of the time (which may not be as much of an issue for English-speaking viewers, depending on the subtitles).

––––––––––––––––––––––––––––––––––––––––––––––-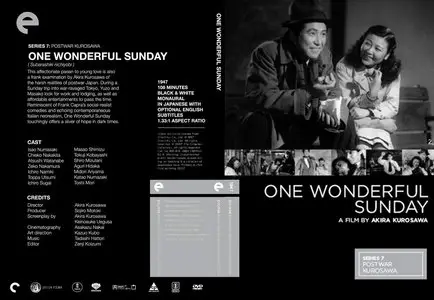 One Wonderful Sunday (1947)
DVD9 | ISO | NTSC 4:3 (720x480) | 01:49:22 | 6,61 Gb
Audio: Japanese AC3 1.0 @ 192 Kbps | Subs: English
Genre: Drama | Japan
This affectionate paean to young love is also a frank examination by Akira Kurosawa of the harsh realities of postwar Japan. During a Sunday trip into war-ravaged Tokyo, Yuzo and Masako look for work and lodging, as well as affordable entertainments to pass the time. Reminiscent of Frank Capra's social-realist comedies and echoing contemporaneous Italian neorealism, One Wonderful Sunday touchingly offers a sliver of hope in dark times.
IMDB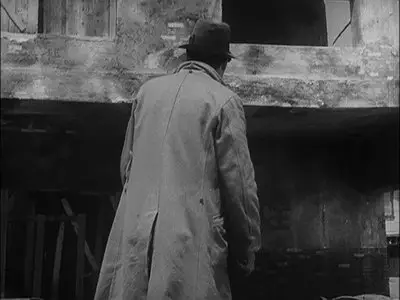 Critics of the more sentimental efforts of Frank Capra and Steven Spielberg are likely to reject One Wonderful Sunday, a film that practically oozes hopeful sentiment during its magical conclusion. The ending features a very ambitious sequence that involves a monologue passionately delivered directly to the camera and a performance by an imaginary orchestra. While I realize that many may find this sequence to be mawkish and over-the-top, I like it very much, and feel that the movie earns it on the basis of what comes before.




One Wonderful Sunday has a great deal of sadness and despair hanging over it, as we watch two happy people slowly sucked into the cruelty of the world. There is a torturous sequence in which the two discover that they have just enough money to attend a Schubert concert. As they are standing in line, two scalpers buy up all the tickets and start selling them on the streets at higher prices, ruining the young couple's chances of getting inside. Kurosawa contrasts the hopeful optimism of young love with the economic despair of postwar Japan, and truly makes us feel for these two people.




There's also a great deal of early filmmaking talent demonstrated on Kurosawa's part in this film, as he stages some wonderful lengthy set pieces. The most impressive of these is arguably a long scene that takes place in complete silence inside the young man's apartment. The young man seeks comfort in the arms of the young woman, but the young woman wants to preserve the only thing she has left in the world. It's a masterful piece of body language and camera work, conveying with small, silent gestures things that could not be so eloquently expressed in words. Unfortunately, video quality is pretty weak on this film as well, with nearly as many scratches as No Regrets for Our Youth. Even more troublesome is the audio, which is a key element in One Wonderful Sunday. The music during the film's climactic sequence sounds very poor; stronger sound quality would boost the effectiveness of that scene immensely.

––––––––––––––––––––––––––––––––––––––––––––––-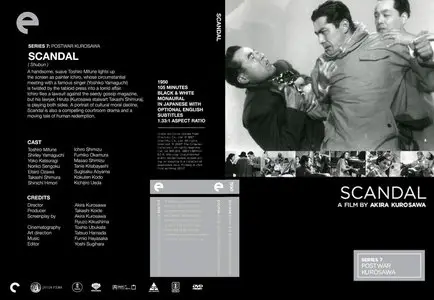 Scandal (1950)
DVD9 | ISO | NTSC 4:3 (720x480) | 01:44:56 | 5,90 Gb
Audio: Japanese AC3 1.0 @ 192 Kbps | Subs: English
Genre: Drama | Japan
A handsome, suave Toshiro Mifune lights up the screen as painter Ichiro, whose circumstantial meeting with a famous singer (Yoshiko Yamaguchi) is twisted by the tabloid press into a torrid affair. Ichiro files a lawsuit against the seedy gossip magazine, but his lawyer, Hiruta (Kurosawa stalwart Takashi Shimura), is playing both sides. A portrait of cultural moral decline, Scandal is also a compelling courtroom drama and a moving tale of human redemption.
IMDB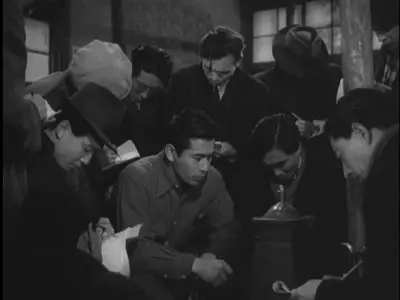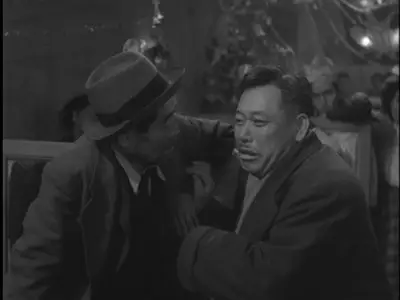 One Wonderful Sunday is the film that gets all the comparisons to Frank Capra, but I think that Scandal is the even more Capra-esque film of the collection. The main plotline somewhat echoes Mr. Smith Goes to Washington, as the suave, handsome Toshiro Mifune (rarely more subtle and understated) goes to court to defend his honor. Kurosawa makes some interesting statements about freedom of the press, and the abuse of that freedom. It's a little surprising to hear Kurosawa delivering this message, as he is one of the artists who benefited most from having artistic restrictions removed after World War II. However, Kurosawa also had a great deal of compassion for humanity, and recognized the need to preserve human rights as well as artistic rights. The tabloid editors are portrayed as the villains, but Kurosawa offers them a few small scenes that humanize these would-be monsters a little bit.




Indeed, Kurosawa's compassion for his characters soon begins to outweigh the external drama of Scandal. The film starts to lose focus of Mifune, and begins to center on Takashi Shimura's wonderful performance as the poor, troubled lawyer. There is an intensely sad and tender sequence midway through the film, as Shimura hangs out with a crowd of drunken bar patrons. Shimura begins to bemoan the troubled moral state of his life; relentlessly berating himself for being a failure at everything he has ever tried to do. The scene manages to echo the late, bleak moments of It's a Wonderful Life, and the weight of Shimura's emotional burden begins to outweigh the courtroom story.

––––––––––––––––––––––––––––––––––––––––––––––-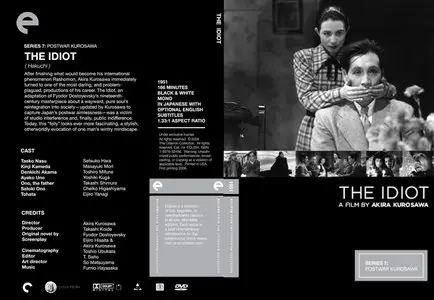 The Idiot (1951)
DVD9 | ISO | NTSC 4:3 (720x480) | 02:46:35 | 6,97 Gb
Audio: Japanese AC3 1.0 @ 192 Kbps | Subs: English
Genre: Drama | Japan
After finishing what would become his international phenomenon Rashomon, Akira Kurosawa immediately turned to one of the most daring, and problem-plagued, productions of his career. The Idiot, an adaptation of Fyodor Dostoyevsky's nineteenth-century masterpiece about a wayward, pure soul's reintegration into society— updated by Kurosawa to capture Japan's postwar aimlessness—was a victim of studio interference and, finally, public indifference. Today, this "folly" looks ever more fascinating, a stylish, otherworldly evocation of one man's wintry mindscape.
IMDB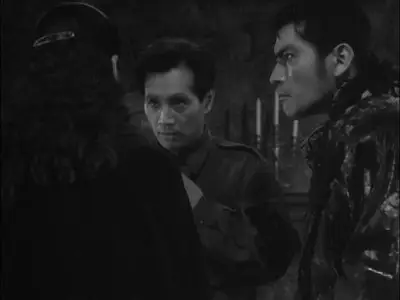 The Idiot is certainly the most ambitious film of the collection, and unfortunately the least successful. In part, Kurosawa's decision-making should be noted. The novel simply doesn't translate well to postwar Japan, and the main character feels like more of an allegorical figure than an actual human being. During scenes when Kameda is doing something noble or kind, syrupy angelic string-and-choir music plays to very grating effect in the background. However, I suspect most of the problems come from the way the film was handled by the studio.




Kurosawa originally made The Idiot as a 265-minute epic. The studio executives ruthlessly chopped 99 minutes off the running time, making the story only 166 minutes. The Idiot has some inherent complex plotting, that plotting is very near impossible to follow in this rather butchered version. The movie abruptly jumps from one place to the next at times, leaving rather obvious gaps unfilled. I don't know how much stronger Kurosawa's original version was, but one would have to suspect that it would be far superior.




Even so, The Idiot is not a film without merit. Toshiro Mifune is excellent as the volatile Akama, and there's a lot of superb set design and camera work. The film verges on greatness during the mysterious and creepy late sequences in Akama's desolate winter home, scenes of immense atmosphere and power. The picture and sound really start to improve on The Idiot, too. Scratches are kept to a minimum, and the dialogue sounds considerably less muffled than on any of the previous film.

––––––––––––––––––––––––––––––––––––––––––––––-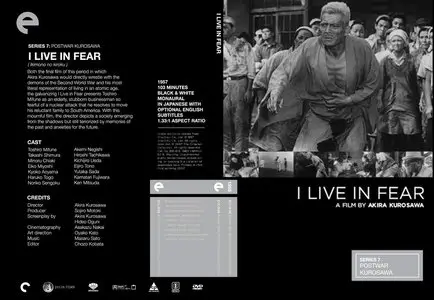 I Live in Fear (1955)
DVD9 | ISO | NTSC 4:3 (720x480) | 01:43:26 | 6,29 Gb
Audio: Japanese AC3 1.0 @ 192 Kbps | Subs: English
Genre: Drama | Japan
Both the final film of this period in which Akira Kurosawa would directly wrestle with the demons of the Second World War and his most literal representation of living in an atomic age, the galvanizing I Live in Fear presents Toshiro Mifune as an elderly, stubborn businessman so fearful of a nuclear attack that he resolves to move his reluctant family to South America. With this mournful film, the director depicts a society emerging from the shadows but still terrorized by memories of the past and anxieties for the future.
IMDB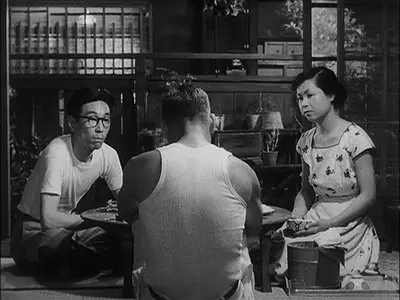 Kurosawa was a great director, and as such, all of the films in this collection have varying degrees of artistic merit. However, I feel that the best film in the set is the very last one, I Live in Fear. Toshiro Mifune, sporting very good old-age makeup, gives a truly superb performance as the old man going mad. Many directors would have given in to the temptation to portray the character with self-righteous superiority. However, Kurosawa not only lends the old man humanity, he even gives him a dose or two of credibility.




The world was wracked with a sense of nuclear paranoia in the 1950s, and Japan perhaps felt that paranoia more vividly than any other country. Having witnessed firsthand the devastating impact of the nuclear attacks on Hiroshima and Nagasaki, many Japanese citizens feared the day when they would also be wiped out by a massive bomb. I Live in Fear tends to side with the less panic-driven thinkers, but it raises an interesting question: Is the paranoid man crazy, or are those who refuse to acknowledge the potential threat the crazy ones? The answer may seem a bit more black-and-white from a modern viewpoint, but I think the film is much stronger thanks to its ambiguity on this matter. It would have been hard for a director of today to maintain such a balanced viewpoint of the issue. The transfer on this film is strongest, quite probably because it's the most recent film in the collection. Audio is also surprisingly sharp, presenting the theremin-and-jazz theme that plays over the opening and closing credits with pleasing clarity.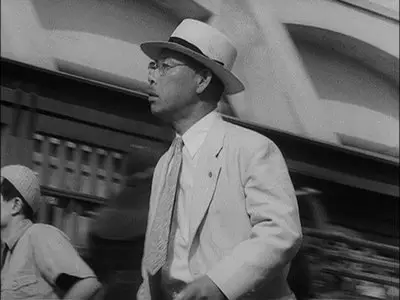 ––––––––––––––––––––––––––––––––––––––––––––––-
The great thing about Criterion's Eclipse label is being able to sample a portion of a director's career, either linked by theme or time frame, and see how ideas and styles developed. Postwar Kurosawa - Eclipse Series 7 gives us both sides of that coin. These pieces not only represent a decade of work in the Japanese auteur's life, but also his questioning of the Japanese identity following World War II. In these five films, often set amongst the rubble of war-damaged Tokyo, Akira Kurosawa hones his penchant for individualistic characters. We also see him establish his ensemble players and cement his most fruitful working collaboration, with the charismatic actor Toshiro Mifune. Not all of these are top-of-the-line classics, but they get close, and both Scandal and I Live in Fear are as good as any of the director's other more commonly discussed pictures. Postwar Kurosawa represents an important segment of the filmography of one of cinema's greatest storytellers, and is thus Highly Recommended.

Download:
















Interchangable links.
No More Mirrors.