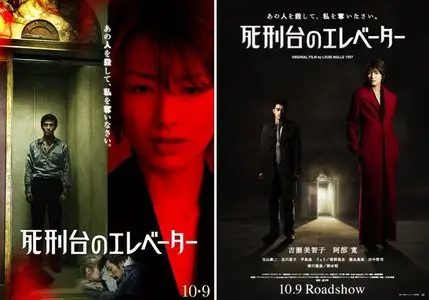 Elevator to the Gallows (2010)
DVDrip | AVI | XVID - 1316 Kbps | AC3 - 448 kbps | 720x400 | Language: Japanese | 110 min | 1.37 Gb
Subtitles: English (SRT)
Genre: Drama, Thriller
A phone conversation occurs between a man and a woman. They both state their love for each other and that they will do this so they can be together. The woman is in a hotel room with a view of the port. The man is inside of a parked car with a view of the ocean. A man named Colonel appears and hands the man a box with a loaded gun inside. The Colonel states "its a present from the witch".
* Aka: Shikeidai no Elevator
* Remake of 1958 French film "Ascenseur pour l'échafaud" ("Elevator to the Gallows") - directed by Louis Malle.
* Director: Akira Ogata
* Main Cast: Michiko Kichise, Hiroshi Abe, Tetsuji Tamayama, Keiko Kitagawa