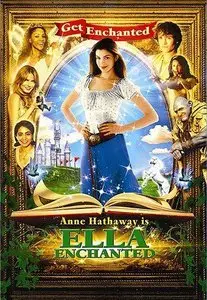 Ella Enchanted (2004)
English | Bluray | 720p | x264 @ 5003 kbps) | English 5.1 | DTS/1509kbps | 96 min 4 sec | 4370 MB
GENRE: Comedy | Family | Fantasy | Romance
Based on Gail Carson Levine's award winning novel, this is the story of Ella, a young woman who was given a "gift" of obedience by a fairy named Lucinda. Anything anyone tells her to do, she must obey. When her mother passes away, Ella is cared for by her thoughtless and greedy father who remarries a loathsome woman with two treacherous daughters. This modern-day, fantasy Cinderella features fairies, ogres and elves…as well as a hero in the guise of Prince Charmont, whom Ella falls in love with. Unlike Cinderella though, Ella must depend on herself and her intelligence to get her through her troubles and find Lucinda in order for her "curse" to be broken!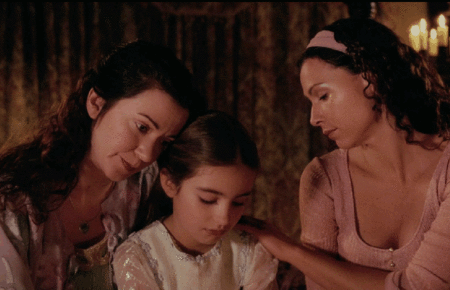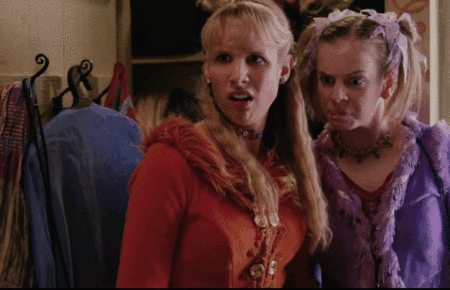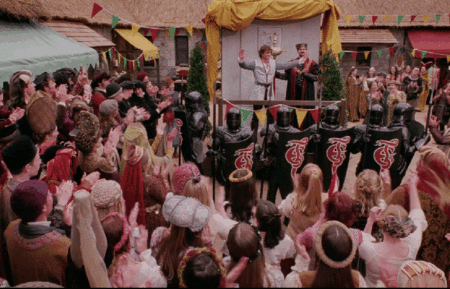 Download links:
Uploading.com for USA, Germany, UK, Canada, Australia, Russia, EU
http://uploading.com/files/9m2813a7/Ella.Enchanted.2004.720p.BluRay.x264-SiNNERS_mcr.part01.rar/
http://uploading.com/files/31236b16/Ella.Enchanted.2004.720p.BluRay.x264-SiNNERS_mcr.part02.rar/
http://uploading.com/files/ff3c1dfd/Ella.Enchanted.2004.720p.BluRay.x264-SiNNERS_mcr.part03.rar/
http://uploading.com/files/38fba356/Ella.Enchanted.2004.720p.BluRay.x264-SiNNERS_mcr.part04.rar/
http://uploading.com/files/239f2m7m/Ella.Enchanted.2004.720p.BluRay.x264-SiNNERS_mcr.part05.rar/
http://uploading.com/files/e7m8a1e6/Ella.Enchanted.2004.720p.BluRay.x264-SiNNERS_mcr.part06.rar/
http://uploading.com/files/ffd29a66/Ella.Enchanted.2004.720p.BluRay.x264-SiNNERS_mcr.part07.rar/
http://uploading.com/files/ed1m7218/Ella.Enchanted.2004.720p.BluRay.x264-SiNNERS_mcr.part08.rar/
http://uploading.com/files/393593f7/Ella.Enchanted.2004.720p.BluRay.x264-SiNNERS_mcr.part09.rar/
http://uploading.com/files/437a6m33/Ella.Enchanted.2004.720p.BluRay.x264-SiNNERS_mcr.part10.rar/
http://uploading.com/files/9d7ce37f/Ella.Enchanted.2004.720p.BluRay.x264-SiNNERS_mcr.part11.rar/
http://uploading.com/files/m39aca17/Ella.Enchanted.2004.720p.BluRay.x264-SiNNERS_mcr.part12.rar/
http://uploading.com/files/ae88a94e/Ella.Enchanted.2004.720p.BluRay.x264-SiNNERS_mcr.part13.rar/
http://uploading.com/files/1727a4a8/Ella.Enchanted.2004.720p.BluRay.x264-SiNNERS_mcr.part14.rar/
http://uploading.com/files/4ebbd4a5/Ella.Enchanted.2004.720p.BluRay.x264-SiNNERS_mcr.part15.rar/
http://uploading.com/files/6f31cm6d/Ella.Enchanted.2004.720p.BluRay.x264-SiNNERS_mcr.part16.rar/
http://uploading.com/files/916b2f72/Ella.Enchanted.2004.720p.BluRay.x264-SiNNERS_mcr.part17.rar/
http://uploading.com/files/c2bdd284/Ella.Enchanted.2004.720p.BluRay.x264-SiNNERS_mcr.part18.rar/
http://uploading.com/files/c964663e/Ella.Enchanted.2004.720p.BluRay.x264-SiNNERS_mcr.part19.rar/
http://uploading.com/files/183e8d6a/Ella.Enchanted.2004.720p.BluRay.x264-SiNNERS_mcr.part20.rar/
http://uploading.com/files/1m11f45c/Ella.Enchanted.2004.720p.BluRay.x264-SiNNERS_mcr.part21.rar/
http://uploading.com/files/99d52815/Ella.Enchanted.2004.720p.BluRay.x264-SiNNERS_mcr.part22.rar/
http://uploading.com/files/6d89f899/Ella.Enchanted.2004.720p.BluRay.x264-SiNNERS_mcr.part23.rar/
Hotfile For All
http://hotfile.com/dl/21679706/76f5034/Ella.Enchanted.2004.720p.BluRay.x264-SiNNERS_mcr.part01.rar.html
http://hotfile.com/dl/21679962/91c3cea/Ella.Enchanted.2004.720p.BluRay.x264-SiNNERS_mcr.part02.rar.html
http://hotfile.com/dl/21680000/c10e51f/Ella.Enchanted.2004.720p.BluRay.x264-SiNNERS_mcr.part03.rar.html
http://hotfile.com/dl/21680005/f16f264/Ella.Enchanted.2004.720p.BluRay.x264-SiNNERS_mcr.part04.rar.html
http://hotfile.com/dl/21680011/16d2a45/Ella.Enchanted.2004.720p.BluRay.x264-SiNNERS_mcr.part05.rar.html
http://hotfile.com/dl/21680040/285588e/Ella.Enchanted.2004.720p.BluRay.x264-SiNNERS_mcr.part06.rar.html
http://hotfile.com/dl/21680056/c6ffada/Ella.Enchanted.2004.720p.BluRay.x264-SiNNERS_mcr.part07.rar.html
http://hotfile.com/dl/21680088/3343299/Ella.Enchanted.2004.720p.BluRay.x264-SiNNERS_mcr.part08.rar.html
http://hotfile.com/dl/21680118/5f337cc/Ella.Enchanted.2004.720p.BluRay.x264-SiNNERS_mcr.part09.rar.html
http://hotfile.com/dl/21680324/a525986/Ella.Enchanted.2004.720p.BluRay.x264-SiNNERS_mcr.part10.rar.html
http://hotfile.com/dl/21680447/39154af/Ella.Enchanted.2004.720p.BluRay.x264-SiNNERS_mcr.part11.rar.html
http://hotfile.com/dl/21680449/dd1e1fd/Ella.Enchanted.2004.720p.BluRay.x264-SiNNERS_mcr.part12.rar.html
http://hotfile.com/dl/21680455/a0c23d6/Ella.Enchanted.2004.720p.BluRay.x264-SiNNERS_mcr.part13.rar.html
http://hotfile.com/dl/21680457/9b94b8a/Ella.Enchanted.2004.720p.BluRay.x264-SiNNERS_mcr.part14.rar.html
http://hotfile.com/dl/21680506/32e9b6c/Ella.Enchanted.2004.720p.BluRay.x264-SiNNERS_mcr.part15.rar.html
http://hotfile.com/dl/21680524/9639fe8/Ella.Enchanted.2004.720p.BluRay.x264-SiNNERS_mcr.part16.rar.html
http://hotfile.com/dl/21680623/3f32687/Ella.Enchanted.2004.720p.BluRay.x264-SiNNERS_mcr.part17.rar.html
http://hotfile.com/dl/21680893/d5f46f5/Ella.Enchanted.2004.720p.BluRay.x264-SiNNERS_mcr.part18.rar.html
http://hotfile.com/dl/21681036/efe308c/Ella.Enchanted.2004.720p.BluRay.x264-SiNNERS_mcr.part19.rar.html
http://hotfile.com/dl/21681063/e45985b/Ella.Enchanted.2004.720p.BluRay.x264-SiNNERS_mcr.part20.rar.html
http://hotfile.com/dl/21681067/dea8c8c/Ella.Enchanted.2004.720p.BluRay.x264-SiNNERS_mcr.part21.rar.html
http://hotfile.com/dl/21681071/656d5d6/Ella.Enchanted.2004.720p.BluRay.x264-SiNNERS_mcr.part22.rar.html
http://hotfile.com/dl/21681076/fd1a751/Ella.Enchanted.2004.720p.BluRay.x264-SiNNERS_mcr.part23.rar.html
Mirror Rapidshare for all:
http://rapidshare.com/files/325240267/Ella.Enchanted.2004.720p.BluRay.x264-SiNNERS_mcr.part01.rar
http://rapidshare.com/files/325239812/Ella.Enchanted.2004.720p.BluRay.x264-SiNNERS_mcr.part02.rar
http://rapidshare.com/files/325239904/Ella.Enchanted.2004.720p.BluRay.x264-SiNNERS_mcr.part03.rar
http://rapidshare.com/files/325240378/Ella.Enchanted.2004.720p.BluRay.x264-SiNNERS_mcr.part04.rar
http://rapidshare.com/files/325240484/Ella.Enchanted.2004.720p.BluRay.x264-SiNNERS_mcr.part05.rar
http://rapidshare.com/files/325240490/Ella.Enchanted.2004.720p.BluRay.x264-SiNNERS_mcr.part06.rar
http://rapidshare.com/files/325241683/Ella.Enchanted.2004.720p.BluRay.x264-SiNNERS_mcr.part07.rar
http://rapidshare.com/files/325242201/Ella.Enchanted.2004.720p.BluRay.x264-SiNNERS_mcr.part08.rar
http://rapidshare.com/files/325243159/Ella.Enchanted.2004.720p.BluRay.x264-SiNNERS_mcr.part09.rar
http://rapidshare.com/files/325243299/Ella.Enchanted.2004.720p.BluRay.x264-SiNNERS_mcr.part10.rar
http://rapidshare.com/files/325243344/Ella.Enchanted.2004.720p.BluRay.x264-SiNNERS_mcr.part11.rar
http://rapidshare.com/files/325243378/Ella.Enchanted.2004.720p.BluRay.x264-SiNNERS_mcr.part12.rar
http://rapidshare.com/files/325243633/Ella.Enchanted.2004.720p.BluRay.x264-SiNNERS_mcr.part13.rar
http://rapidshare.com/files/325243752/Ella.Enchanted.2004.720p.BluRay.x264-SiNNERS_mcr.part14.rar
http://rapidshare.com/files/325243788/Ella.Enchanted.2004.720p.BluRay.x264-SiNNERS_mcr.part15.rar
http://rapidshare.com/files/325243807/Ella.Enchanted.2004.720p.BluRay.x264-SiNNERS_mcr.part16.rar
http://rapidshare.com/files/325244948/Ella.Enchanted.2004.720p.BluRay.x264-SiNNERS_mcr.part17.rar
http://rapidshare.com/files/325245464/Ella.Enchanted.2004.720p.BluRay.x264-SiNNERS_mcr.part18.rar
http://rapidshare.com/files/325246438/Ella.Enchanted.2004.720p.BluRay.x264-SiNNERS_mcr.part19.rar
http://rapidshare.com/files/325246506/Ella.Enchanted.2004.720p.BluRay.x264-SiNNERS_mcr.part20.rar
http://rapidshare.com/files/325246675/Ella.Enchanted.2004.720p.BluRay.x264-SiNNERS_mcr.part21.rar
http://rapidshare.com/files/325246597/Ella.Enchanted.2004.720p.BluRay.x264-SiNNERS_mcr.part22.rar
http://rapidshare.com/files/325238095/Ella.Enchanted.2004.720p.BluRay.x264-SiNNERS_mcr.part23.rar