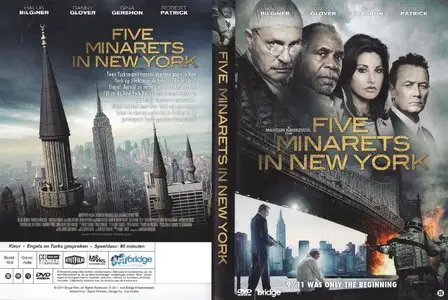 Five Minarets in New York (2010)
Languages: Turkish, English | Subtitle: Dutch
DVDR (VIDEO_TS) | 119 min | PAL 16:9 (720x576) - 4643 Kbps | AC3 5.1 - 448 Kbps | 4,2 GB
Genre: Drama | Turkey, USA
IMDB: 6.0/10 (4,582 votes)
Directed by:
Mahsun Kirmizigul
Starring:
Haluk Bilginer, Danny Glover and Gina Gershon
English
Two Turkish anti-terrorist agents are sent to New York City on a mission to find and bring back the dangerous Islamic leader codenamed "Dajjal", believed to be hiding in there. Working with the FBI and NYPD, the agents orchestrate the arrest of Hadji Gumus, a well-respected Muslim scholar and family man who years before fled to the United States after being released from a Turkish prison, where he served time for murder. This tale love, friendship, peace and prejudices, takes us on a journey seeking to answer the question of whether innocence or guilt even matters to one who lusts for vengeance.
Turkish
Twee Turkse anti-terreur agenten gaan in New York op zoek naar de gevaarlijke en legendarische terrorist Dajjal. Terwijl ze nauw samenwerken met de FBI en de New York Police Department weten ze ene Hadji Gumus te arresteren. Hadji vertrok na in Turkije in de gevangenis te hebben gezeten voor moord naar New York om een nieuw leven te starten. Maar wat voor nieuw leven…?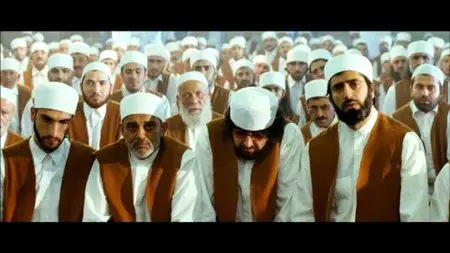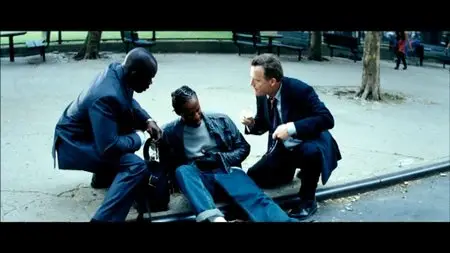 In Istanbul, terrorists abduct executives, blow-up the car of a journalist and plan five great attacks to the city. The violent police officer Firat Baran interrogates a terrorist and informs that the responsible for the attacks is the leader codenamed Dajjal that lives in New York under the identity of Hadji Gumus. In New York, the bigoted FBI Special Agent David Becker is assigned to arrest the well respected religious and family man Hadji, who has a store in Soho, in his apartment in front of his wife Maria. The police officers Firat and Acar Dogan travel to New York to bring Hadji back to Turkey. While traveling to the airport under the custody of the two Turkish officers, Hadji is rescued by his friend Marcus and members of the Muslin community. Then, Firat and Acar are captured and Hadji proposes them to stay with him for a couple of days, and then he would turn himself in and travel to Istanbul with the police officers. Firat and Acar realize that Hadji is a good man, but they are forced to bring him to Turkey. Once in Turkey, Hadji is interrogated and the officers believe that he is innocent. But why Hadji was so afraid to return to Turkey?



Written by Claudio Carvalho, Rio de Janeiro, Brazil