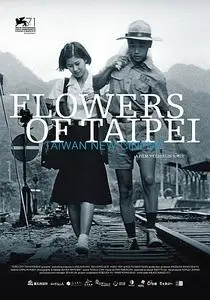 Flowers of Taipei: Taiwan New Cinema (2014)
DVDRip | MKV | 720x480 | x264 @ 1038 Kbps | 109 min | 1,15 Gb
Audio: Mandarin (官话) AC3 5.1 @ 448 Kbps | Subs: English and 中文 (both are in one track)
Genre: Documentary
Director:
Chinlin Hsieh
Stars:
Tadanobu Asano, Olivier Assayas, Jingjing Bao
In 1982 a small group of Taiwanese filmmakers reinvented Asian cinema, among them, Hou Hsiao-Hsien, Edward Yang. Travelling from Europe to Latin America to Asia, Flowers of Taipei sets out to assess the global influence of Taiwan New Cinema.
Taiwan – tropical Pacific island devoid of tourists; former plastic manufacturing powerhouse turned technology hub in just 20 years; not a fully-fledged country for the United Nations, yet the sole Chinese territory with a vibrant democracy.
In 1982, under severe martial law, amid the stormy climate of pre-democratization, a small group of Taiwanese filmmakers set out on a daring journey to discover their own identity, and in the process to reinvent Asian cinema. Unintentionally, these gutsy youngsters managed to offset the cheap-labor image of 'Made in Taiwan' by bestowing a cultural identity on their beloved homeland. Taiwan New Cinema not only inaugurated modern cinema in the Chinese world, it also secured itself a firm place on the world map of contemporary filmmaking.
Flowers of Taipei is about the harbingers of this miracle: Edward Yang, Hou Hsiao Hsien and their peers; it's about their vision, talent and the impact they made on contemporary cinema.
On a journey from Taipei to Chiang Mai, Paris, Buenos Aires, Tokyo, Hong Kong and Beijing, a remarkable list of filmmakers, critics and artists, including Apichatpong Weerasethakul, Olivier Assayas, Marco Müller, Kiyoshi Kurosawa, Hirokazu Kore-eda, Jia Zhangke, Tian Zhuangzhaung, Wang Bing and Ai Weiwei, tell us what this cinema means to them, how it influenced their work, and what is left of that legacy today.
(click to enlarge)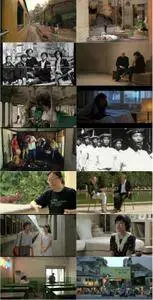 More in My Blog