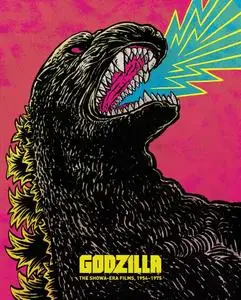 Godzilla Raids Again / Gojira no gyakushû (1955) + King Kong vs. Godzilla / Kingu Kongu tai Gojira (1963)
[Criterion Collection, Godzilla: The Showa-Era Films (1954–1975), Spine #1000, Disc 2/8]
Blu-Ray | BDMV | AVC, 1920x1080, ~32.9 Mbps | 1hr 30mn + 1hr 21mn | 44,4 GB
Japanese (日本語): LPCM Audio, 1 ch, 1152 kbps | Subtitles: English
Genre: Action, Adventure, Family, Horror, Sci-Fi
Godzilla: The Showa-Era Films, 1954–1975:
In 1954, an enormous beast clawed its way out of the sea, destroying everything in its path—and changing movies forever. The arresting original Godzilla soon gave rise to an entire monster-movie genre (kaiju eiga), but the King of the Monsters continued to reign supreme: in fourteen fiercely entertaining sequels over the next two decades, Godzilla defended its throne against a host of other formidable creatures, transforming from a terrifying symbol of nuclear annihilation into a benevolent (if still belligerent) Earth protector. Collected here for the first time are all fifteen Godzilla films of Japan's Showa era, in a landmark set showcasing the technical wizardry, fantastical storytelling, and indomitable international appeal that established the most iconic giant monster the cinema has ever seen.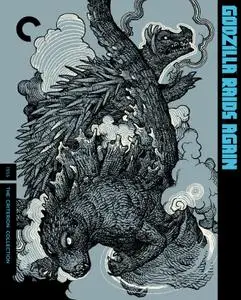 Director:
Motoyoshi Oda
Writers:
Takeo Murata, Shigeaki Hidaka
Stars:
Hiroshi Koizumi, Setsuko Wakayama, Minoru Chiaki
Toho Studios followed the enormous success of the original Godzilla with this sequel, efficiently directed by Motoyoshi Oda as a straight-ahead monsters-on-the-loose drama. An underrated standout among the Showa Godzilla films, Godzilla Raids Again introduces the monster-versus-monster format that would dominate the remainder of the series, pitting Godzilla against the ferocious, spiny Anguirus as the kaiju wreak havoc in the streets of Osaka in a series of elaborate set pieces that succeed in upping the ante for destruction.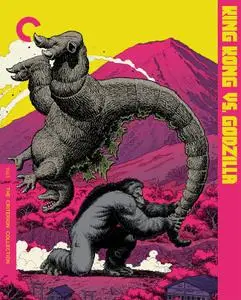 Director:
Ishirô Honda
Writers:
Shin'ichi Sekizawa, Paul Mason
Stars:
Tadao Takashima, Kenji Sahara, Yû Fujiki
After his first two cinematic rampages, Godzilla was revived as an adversary for the Hollywood import King Kong. When Kong is discovered on a remote island by a publicity-hungry pharmaceutical company, the giant ape is set on a collision course with Godzilla, and Japan braces for a double dose of devastation. Both the Japanese-release version and the U.S.-release cut were rousing hits, cementing Godzilla's status as a series-worthy star.
Extras:
- King Kong vs. Godzilla Trailer
All thanks to the original uploader
–––––––––––––––––––––––––––––––––––––––-
OR
OR
–––––––––––––––––––––––––––––––––––––––-
–––––––––––––––––––––––––––––––––––––––-