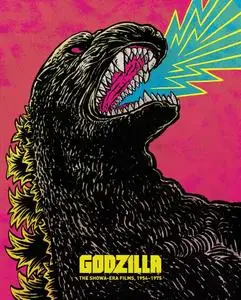 Godzilla vs. Gigan / Chikyû kogeki meirei: Gojira tai Gaigan (1972) + Godzilla vs. Megalon / Gojira tai Megaro (1973)
[Criterion Collection, Godzilla: The Showa-Era Films (1954–1975), Spine #1000, Disc 6/8]
Blu-Ray | BDMV | AVC, 1920x1080, ~33.2 Mbps | 1hr 29mn + 1hr 21mn | 44,1 GB
Japanese (日本語): LPCM Audio, 1 ch, 1152 kbps | Subtitles: English
Genre: Action, Adventure, Family, Horror, Sci-Fi
Godzilla: The Showa-Era Films, 1954–1975:
In 1954, an enormous beast clawed its way out of the sea, destroying everything in its path—and changing movies forever. The arresting original Godzilla soon gave rise to an entire monster-movie genre (kaiju eiga), but the King of the Monsters continued to reign supreme: in fourteen fiercely entertaining sequels over the next two decades, Godzilla defended its throne against a host of other formidable creatures, transforming from a terrifying symbol of nuclear annihilation into a benevolent (if still belligerent) Earth protector. Collected here for the first time are all fifteen Godzilla films of Japan's Showa era, in a landmark set showcasing the technical wizardry, fantastical storytelling, and indomitable international appeal that established the most iconic giant monster the cinema has ever seen.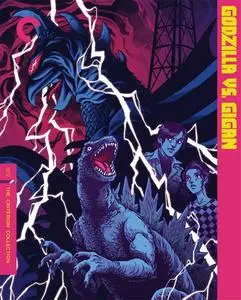 Director:
Jun Fukuda
Writers:
Takeshi Kimura (story "Gojira tai Uchu Kaijû"), Shin'ichi Sekizawa (screenplay)
Stars:
Hiroshi Ishikawa, Yuriko Hishimi, Minoru Takashima
Aliens from space plan to conquer the world using space monsters Gigan and King Ghidrah, which they control from their secret headquarters inside the head of the Godzilla-replica building at a theme park. The only thing that can stop them is the combined efforts of Godzilla and Anguirus.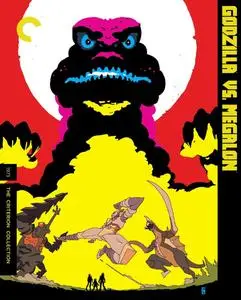 Director:
Jun Fukuda
Writers:
Jun Fukuda, Takeshi Kimura (story "Gojira tai Uchu Kaijû")
Stars:
Katsuhiko Sasaki, Hiroyuki Kawase, Yutaka Hayashi
Nuclear testing unleashes mayhem on the undersea kingdom of Seatopia, causing a series of environmental disasters that nearly wipes out Rokuro, the schoolboy protagonist at the center of this film. To exact revenge, Seatopia unleashes Megalon, a gigantic beetle with the ability to fire ray beams and napalm bombs. Meanwhile, Rokuro's brother creates Jet Jaguar, a flying robot with a built-in moral compass. The inevitable matchup of Godzilla and Jet Jaguar versus Megalon and Gigan decides the world's fate.
Extras:
- International English-language dub tracks for Godzilla vs. Megalon
All thanks to the original uploader
–––––––––––––––––––––––––––––––––––––––-
OR
OR
–––––––––––––––––––––––––––––––––––––––-
–––––––––––––––––––––––––––––––––––––––-