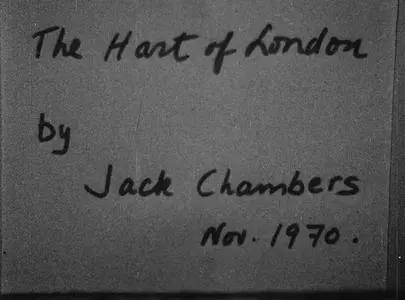 The Hart of London (1970)
WEB-DL 720p | MKV | 972x720 | x264 @ 5000 Kbps | English AC3 2.0 @ 192 Kbps | 79 min | 2,87 Gb
Genre: Art-house
Director:
Jack Chambers
The Hart of London combines archival newsreels with original footage while adding an undercurrent of simmering violence to the mix. Superimposing found images of a deer being trapped and killed in downtown London with antiquated images of the city in industrial transition (trolleys and automobiles share the street with horse-drawn carriages), Chambers re-creates an urban history that is original, expansive, and severe. As a parallel to the thematic motif of the persecuted deer, Chambers introduces chilling colour footage of lambs being slaughtered (photographed on a return visit to Spain) at the film's midway point. Chambers writes, "In the second part of the film [these slaughterhouse] images become symbolic of the pursuit and death of the deer. This theme is repeated again and again in the real images of everyday life." These "real images" include several staged, mechanical spectacles (a teenager diving into an icy river, crowds gathering to observe a brush fire), as well as repetitive, banal daily activities (a man trimming his hedges, Chambers cutting his lawn). The consistent tension generated and sustained over the course of its demanding length, without the aid of musical cues or voice-over exposition, demonstrates why The Hart of London is considered Chambers' greatest cinematic achievement. Fred Camper, for instance, identifies The Hart of London as "one of those rare films that succeeds precisely because of its sprawl." Stan Brakhage, meanwhile, has described The Hart of London as one of "the few GREAT films of all cinema – 'great' in the meaning of the word which suggests the breadth and depth it contains within the length it supports.
(click to enlarge)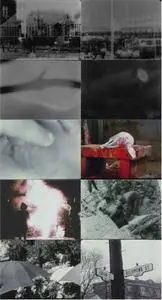 More in My Blog