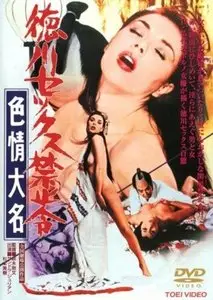 The Lustful Shogun and His 21 Concubines (1972)
DVDRip | AVI | 720x 320 | XviD @ 1890 Kbps | 91 min | 1,46 Gb
Audio: Japanese AC3 2.0 @ 384 Kbps | Subs: English (idx/sub)
Genre: Comedy, Drama, Pinku
The Tokugawa Shogun at death's door and chooses a successor, then dies. Unfortunately, the successor is more interested in books than women. Fearing that the new Shogun will not carry on the Family name, a corrupt lord, with the help a female Ronin Hood-esque thief, replaces the Shogun with a horny double, while the Shogun learns the pleasures of women. They get more than they bargained for then the double, with his new found wealth, power and access to the O'oku, refuses to give up his title.
(click to enlarge)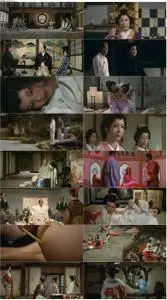 More in My Blog