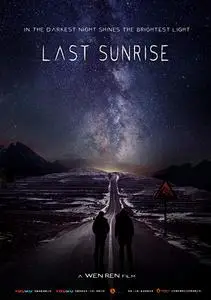 Last Sunrise (2019)
WEB-Dl 1080p | MP4 | 1920x966 | x264 @ 948 Kbps | 104 min | 806 Mb
Audio: 官话 AAC 2.0 @ 126 Kbps | Subs: English and 中文 (both hardcoded)
Genre: Adventure, Drama, Romance
Director
: Wen Ren
Writers
: Wen Ren (story), Elly Li (co-writer) (as Yiqing Elly Li)
Stars
: Jue Zhang, Yue Zhang
A future reliant on solar energy falls into chaos after the sun disappears, forcing a reclusive astronomer and his bubbly neighbor out of the city in search of light in the perpetual darkness.
IMDB
The modern audiences typically corral around big budget sci-fi. Trending lately, those movies guarantee impressive CGI but neglect plot and logic, culminating in shiny messes.

Last Sunrise, unencumbered by fashion, stands its ground on the new niche of good story telling and people-elements. As a non-spectacle, the film greatly simplified the apocalypse scenario down to a story of two initial strangers, much like Steve Carrell's 2012 (..Friend.. end of the world). The reduced complexity in progression actually greatly increased the believability. Maybe doomsday is not so noisy, hard and terrible. This is a movie that will not tire you out.

The closing of the film is well wrapped, so much so, it needed no elation; no princess saving, or rock explosions necessary. Last Sunrise, finished in the best way modest investments allow, dropping just enough pseudo science along the way for more advanced astro-calamity fans to nibble on.
(click to enlarge)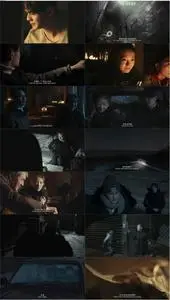 More in My Blog