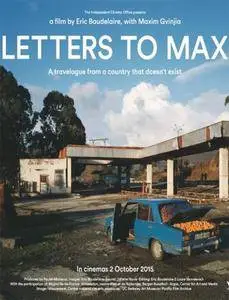 Letters to Max (2014)
WEB-DL 720p | MKV | 1280 x 720 | x264 @ 2489 Kbps | 1h 43mn | 1,97 Gb
Audio: English AAC 2.0 @ 160 Kbps | Subtitles: None
Genre: Documentary | Director: Eric Baudelaire
"Abkhazia is a paradox: it's a country in the physical sense of the term, with borders, a government, a flag and a language, but it's a state that doesn't legally exist as, for almost twenty years, no other nation has recognized it. So Abkhazia exists without existing, in a liminal void, a limited space between realities. As such, my letter to Max was a bit like a bottle in the sea, a nod to Alfred Jarry and the world of Ubu Roi which Maxim seems to inhabit. Then fiction overtook reality." Thus Eric Baudelaire launched a letter writing campaign, sending 74 letters in 74 days: a script for the voice- over of a film in which Max is the narrator. This exchange was to become the structure of the film: letters that should not have been received by Max, the recording of his replies, and footage of Abkhazia shot by Eric Baudelaire when the correspondence ceased.
As in L'Anabase… (FID 2011), the tools of cinema are not only at the service of information, but also act as makers of artefacts. What landscape footage is shown here: that of an emerging nation or that of an old country? The mute one of nature or the talkative one of politics? Once again, Baudelaire drags us into the twisted maze of history.
(Enlargeable)