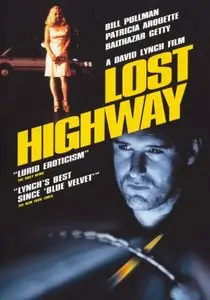 Lost Highway (1997)
720p BluRay Rip | English | avi | 1280x544 | Video: XviD @ 3063 Kbps | Audio: AC-3 @ 448 Kbps | 134 mins | 3.35 GB
Director: David Lynch | Writers: Barry Gifford, David Lynch | Stars: Bill Pullman, Patricia Arquette, John Roselius
Genre: Drama / Horror / Mystery
Fred Madison, a saxophonist, is accused under mysterious circumstances of murdering his wife Renee. On death row, he inexplicably morphs into a young man named Pete Dayton, leading a completely different life. When Pete is released, his and Fred's paths begin to cross in a surreal, suspenseful web of intrigue, orchestrated by a shady gangster boss named Dick Laurent.
IMDb info
Screenshots (click to enlarge to original size):