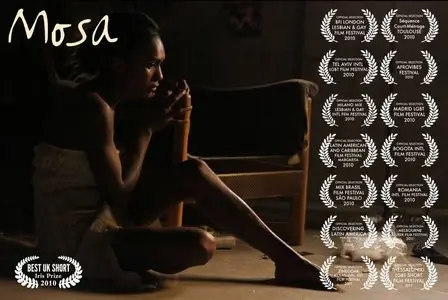 Mosa (2010)
DVDRip | English | AVI | 608 x 256 | XviD @ 1232 Kbps | MP3 @ 80 Kbps | 00:14:22 | 143 Mb
Genre: Short, Drama | UK
Some short films linger with you long after their end credits have rolled. Some, like Andrew Steggall's political piece To the Marriage of True Minds relate a narrative that by its very nature, makes for a moving, if poignant experience. Well this is another fine example. It is a work that tells the emotional story of Mosa; a young lesbian living in South Africa who is subjected to corrective rape in the full knowledge of her mother, as a means to supposedly cure her homosexual nature. Only when a photographer offers Mosa the opportunity to start life afresh in England as a model, a photo shoot vividly brings back memories that are still, all too raw.
Winner of the Best UK Short Film award at the 2010 IRIS Prize Festival, this disturbing work from the pen of Victoria Pilkington sees director Ana Moreno shine the spotlight on a brutal practice that sadly, is all too common. It is a work whose solid foundations speak of possible feature length development, that of a compelling story that needs to be told. A powerful short, on a horrific real life experience for all too many African women.
IMDB
Click to Enlarge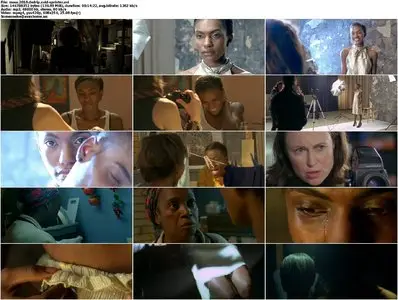 Download:
http://www.filesonic.com/file/1637412171/Mosa.2010.sprinter.AH.rar

http://www.wupload.com/file/85705987/Mosa.2010.sprinter.AH.rar
No More Mirrors.