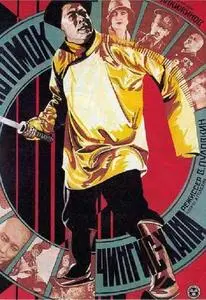 Storm Over Asia (1928)
BDRip | 2h 10mn | 720x526 | MKV AVC@1755Kbps | AAC@90Kbps 1CH | 1.69 GiB
BDRip 720p | 2h 10mn | 968x720 | MKV AVC@8617Kbps | FLAC@1075Kbps 2CH | 8.93 GiB
BDRip 1080p | 2h 10mn | 1480x1080 | MKV AVC@17.1Mbps | FLAC@1075Kbps 2CH | 16.71 GiB
Score + Commentary | Genre: Drama, War | Russian Intertiles with English Subs
In 1918 a simple Mongolian herdsman escapes to the hills after brawling with a western capitalist fur trader who cheats him. In 1920 he helps the partisans fight for the Soviets against the occupying army. However he is captured when the army tries to requisition cattle from the herdsmen at the same time as the commandant meets with the reincarnated Grand Lama. After being shot, the army discovers an amulet that suggests he was a direct descendant of Genghis Khan. They find him still alive, so the army restores his health and plans to use him as the head of a Mongolian puppet regime.
– Country: Soviet Union
– AKA: Potomok Chingis-Khana (original title)
– English Commentary by Jan-Christopher Horak 80kb/s 2ch AAC
– Commentary Track not included in BDRip version
imdb iNFO
Screenshots
BDRip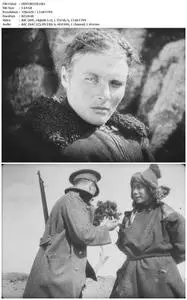 BDRip 720p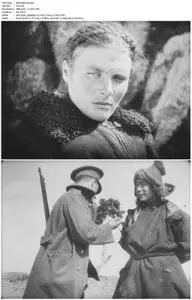 BDRip 1080p