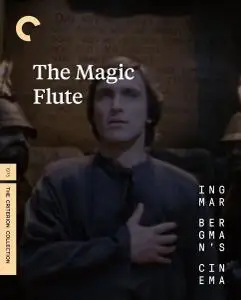 Ingmar Bergman's Cinema №20. The Magic Flute / Trollflöjten (1975) + After the Rehearsal / Efter repetitionen (1984) [Criterion Collection]
Blu-Ray | BDMV | AVC, 1920x1080, ~21.6 Mbps | 2hr 18mn + 1hr 13mn | 46,2 GB
Swedish (Svenska): LPCM Audio, 2 ch, 2304 kbps
Subtitles: English
Genre: Comedy, Fantasy, Music, Drama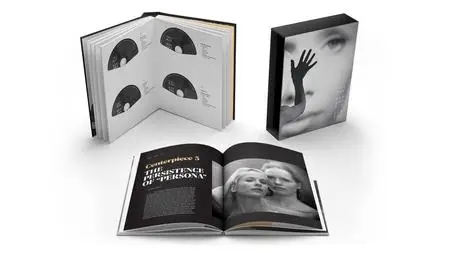 Ingmar Bergman's Cinema:
In honor of Ingmar Bergman's one hundredth birthday, the Criterion Collection is proud to present the most comprehensive collection of his films ever released on home video. One of the most revelatory voices to emerge from the postwar explosion of international art-house cinema, Bergman was a master storyteller who startled the world with his stark intensity and naked pursuit of the most profound metaphysical and spiritual questions. The struggles of faith and morality, the nature of dreams, and the agonies and ecstasies of human relationships—Bergman explored these subjects in films ranging from comedies whose lightness and complexity belie their brooding hearts to groundbreaking formal experiments and excruciatingly intimate explorations of family life.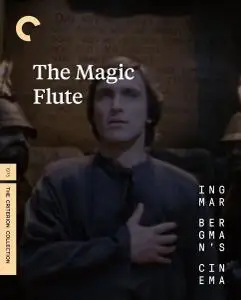 Writers:
Ingmar Bergman
Stars:
Åke Grönberg, Harriet Andersson, Hasse Ekman
This scintillating screen version of Mozart's beloved opera shows Bergman's deep knowledge of music and his gift for expressing it in filmic terms. Casting some of Europe's finest soloists—among them Josef Köstlinger, Ulrik Cold, and Håkan Hagegård—the director lovingly recreated the baroque theater of the Drottningholm Palace in Stockholm to stage the story of the prince Tamino (Köstlinger) and his zestful sidekick Papageno (Hagegård), who seek to save a beautiful princess (Irma Urrila) from the clutches of evil. A celebration of love, forgiveness, and the brotherhood of man, The Magic Flute is considered by many to be the most exquisite opera film ever made.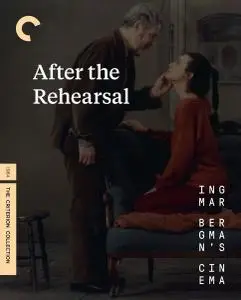 Writers:
Ingmar Bergman
Stars:
Erland Josephson, Ingrid Thulin, Lena Olin
With this spare chamber piece, set in an empty theater, Ingmar Bergman returned to his perennial theme of the permeability of life and art. Lingering after a rehearsal for August Strindberg's A Dream Play (a touchstone for the filmmaker throughout his career), eminent director Henrik (Erland Josephson) enters into a frank and flirtatious conversation with his up-and-coming star, Anna (Lena Olin), leading him to recall his affair with Anna's late mother, the self-destructive actress Rakel (Ingrid Thulin). The sharply written and impeccably performed After the Rehearsal, originally made for television, pares away all artifice to examine both the allure and the cost of a life in the theater.


DISC INFO:

Disc Title: TheMagicFlute.75.AfterTheRehearsal.84.Cr.BR
Disc Size: 49 700 117 365 bytes
Protection: AACS
BD-Java: Yes
BDInfo: 0.5.8

PLAYLIST REPORT:

Name: 00001.MPLS
Length: 2:18:04.693 (h:m:s.ms)
Size: 25 970 227 200 bytes
Total Bitrate: 25,08 Mbps

VIDEO:

Codec Bitrate Description
––- –––- –––––-
MPEG-4 AVC Video 21579 kbps 1080p / 23,976 fps / 16:9 / High Profile 4.1

AUDIO:

Codec Language Bitrate Description
––- –––– –––- –––––-
LPCM Audio Swedish 2304 kbps 2.0 / 48 kHz / 2304 kbps / 24-bit

SUBTITLES:

Codec Language Bitrate Description
––- –––– –––- –––––-
Presentation Graphics English 27,206 kbps

FILES:

Name Time In Length Size Total Bitrate
–– –––- ––– –– ––––––-
00274.M2TS 0:00:00.000 2:18:04.693 25 970 227 200 25 078



DISC INFO:

Disc Title: TheMagicFlute.75.AfterTheRehearsal.84.Cr.BR
Disc Size: 49 700 117 365 bytes
Protection: AACS
BD-Java: Yes
BDInfo: 0.5.8

PLAYLIST REPORT:

Name: 00002.MPLS
Length: 1:13:38.080 (h:m:s.ms)
Size: 14 426 701 824 bytes
Total Bitrate: 26,12 Mbps

VIDEO:

Codec Bitrate Description
––- –––- –––––-
MPEG-4 AVC Video 22547 kbps 1080p / 23,976 fps / 16:9 / High Profile 4.1

AUDIO:

Codec Language Bitrate Description
––- –––– –––- –––––-
LPCM Audio Swedish 1152 kbps 1.0 / 48 kHz / 1152 kbps / 24-bit

SUBTITLES:

Codec Language Bitrate Description
––- –––– –––- –––––-
Presentation Graphics English 60,201 kbps

FILES:

Name Time In Length Size Total Bitrate
–– –––- ––– –– ––––––-
00305.M2TS 0:00:00.000 1:13:38.080 14 426 701 824 26 123



Extras:
- Making of The Magic Flute
- Interview with Peter Cowie
- Ingmar Bergman Introduction to The Magic Flute
All thanks to the original uploader