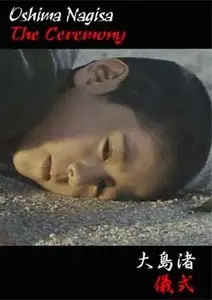 The Ceremony / Gishiki (1971)
DVDRip | Lang: Japanese | Subs: English | AVI | 640 x 272 | XviD @ 666 Kbps | mp3 @ 112 Kbps | 122 mins | 715 Mb
Genre: Drama, Comedy | 7 wins | Japan
The film takes place in postwar Japan, following a Japanese clan through their ceremonies, and the lengths the family goes to preserve their traditions in spite of the damage it causes to the younger generations. The central character is Masuo (Kenzo Kawarazaki), a high-school baseball coach in his late youth. As the film begins Masuo is on the way to visit one of his three cousins. The cousins belong to the Sakurada clan, a well-to-do family presided over by Masuo's grandfather Kazuomi (Kei Sato, the killer in Violence at Noon). A series of flashbacks spanning the 1940s, '50s, and '60s show the family members gathering at various ceremonies: weddings, anniversaries, funerals.
Post-Wagnerian expressionistic soundtrack by Toru Takemitsu…
IMDB
Sweeping the Kinema Junpo awards in 1972 (best actor (Sato Kei), best director, best film, and best screenplay), Oshima Nagisa's The Ceremony is a fascinating study of Japan's war and post-war period, as seen through the eyes of a young man from an influential family. The Ceremony is known to be Oshima's most autobiographical work, as he was raised during the same time period, under similar situations, and was descended from the powerful samurai class.

Mostly told in flashback, the film proceeds to tell the story of the Sakurada family heir Masuo's childhood and adult life through a series of rituals and ceremonies, all coinciding with important eras and dates of Japanese history. The patriarchal grandfather, Sakurada Kazuomi (brilliantly played by Sato Kei), presides over their affairs, and is used by Oshima to criticize Japan's paternal national attitude (in emperor worship and in home life), while the sickness of this individual infects everyone around him.

Filmed during a tumultuous time in which Oshima was losing faith in revolutionary politics, The Ceremony is a satirical and somewhat surreal chronicle of a bourgeois family, with, what Noel Burch says, "a textual depth of the diegesis [that] is possibly the richest, which the filmmaker has achieved."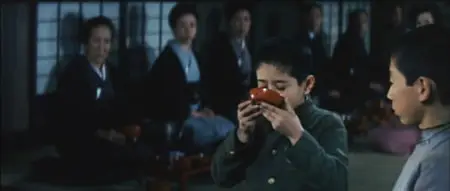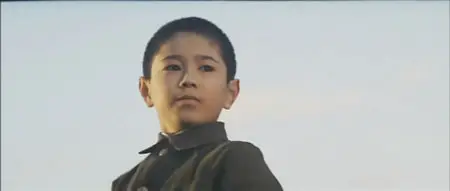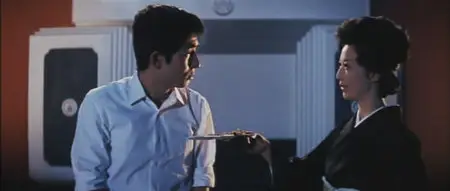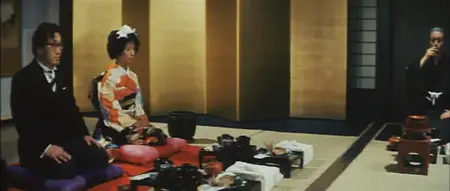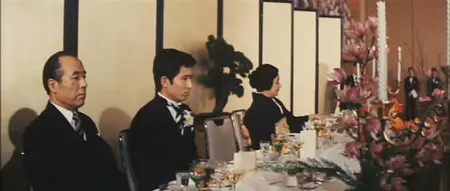 No More Mirrors.