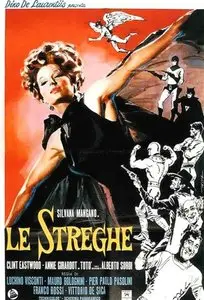 The Witches / Le streghe (1967)
DVD5 (VIDEO_TS) | NTSC 16:9 (720x480) | 105 mins | 4,30 Gb
Audio: Italian AC3 2.0 @ 192 Kbps | Subtitles: English
Genre: Comedy, Drama, Romance | Italy, France
A film of five separate comedy to drama segments - directed by Visconti, Bolognini, Pasolini, Franco Rossi and de Sica. The international cast includes Clint Eastwood, Annie Girardot and Alberto Sordi, and features Silvana Mangano.
IMDB
"The Witch Burnt Alive"
After a very long, but visually arresting animated opening credits sequence, Luchino Visconti (Death in Venice) directs the first story, which is the longest of the five, taking approximately a third of the film's running length. Mangano plays a superstar actress and model who travels to a mountain resort, only to find the well-to-do inhabitants have prejudices and preconceived notions about her based on her public persona. The women are all jealous and the men all want to sleep with her, but all Mangano wants is to be left alone. It's a mostly somber satirical piece, but story-wise, it languishes in its modest idea a bit long, becoming inconsequential to all but those fascinated by the realities of being famous.




"Community Spirit"
Bolognini's piece isn't really a story. It's more of a visual gag, in a short segment that features Mangano offering to take an injured man to a hospital, driving him at breakneck speed throughout the city, but not stopping at locations where he might find aid. I won't give away the punchline here, but it succeeds in being amusing, even if it's the kind of thing that only is interesting the first time through.




"The Earth Seen from the Moon"
The esteemed writer/director, Pier Paolo Pasolini (Salo), crafts the middle segment, which is the most artistic and memorable of the five. Reminiscent in style to "Don Quixote", a recently widowed father and his son travel around the country in search of a new wife and mother, and after a long period, they discover the literally speechless Mangano. She brings joy into their lives, but they are poor, and in order to find a better life for themselves, they concoct a scheme to try to make some quick cash. The story is contrived, and not completely interesting, but the outlandish performances, artwork, and costumes does evoke great charm and likeability. Although mute, it's probably the most appealing of Mangano's five performances, and Toto is terrific.




"The Sicilian"
Franco Rossi directs the fourth an shortest piece, a straight-forward revenge story that comes and goes before it ever has a chance of becoming interesting. It's violent, but easily the least satisfying of the five stories.




"A Night Like Any Other"
Eastwood's appearance is clearly the biggest attraction here, which was filmed in between the Sergio Leone "Dollars" trilogy. It's an enjoyable departure from his normal roles, playing a comedic romantic lead, and he is affably fun to watch. Famed Italian director, Vittorio de Sica (The Bicycle Thief, Umberto D.) does a masterful job with the story, which perfectly blends the mundane and the fantasy in a visually satisfying way. The story is about a bored housewife (Mangano, of course), who tries in vain to get her husband to realize that he is not as romantic as he used to be. The scene is interspersed with comedic romance sequences revolving around the couple's past romantic interludes, and dreams of how their lives should be.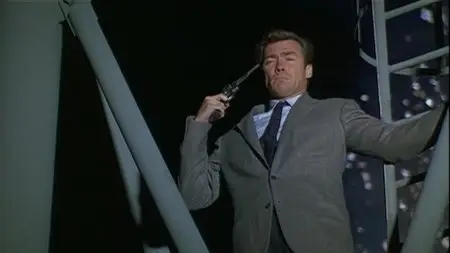 Five tales are told. In the first, a beautiful movie star visits the private party of a friend. In the second, a woman volunteers to drive an injured man to the hospital. In the third, a man, upon the death of his wife, makes a deal with his sone to remarry, but not until they find a woman they both like. In the fourth, a Sicilian woman reveals to her father the name of her seducer. In the last, a housewife has fantasies to help her cope that her marriage has cooled down.




The title is to be taken metaphorically; there's no overt witchcraft in any of the five stories here. Nonetheless, there are some fantastic elements here; the third story (whose absurdist comic overtones make it at least marginally a fantasy to begin with) ends with a fantastically-themed twist, and the last story's fantasy sequences (which include appearances by Diabolik, Mandrake, Flash Gordon and Batman) also add some elements. All five stories feature Silvano Mangano as the star, and she does a fine job throughout. The second and fourth stories are mostly short jokes and are of the least interest here. The first story is directed by Visconti and is the longest of the bunch; it's an exploration of the love/hate relationship women have beautiful movie stars that inspire jealousy/emulation as well as a look at the way this beauty is marketed; it has some interesting things to say but gets rather dull. The third story is by Pasolini, here working once again with Toto (one of his last movies) who is made up to look like an aging Larry Fine. It's a light-hearted comic fable that is a lot of fun. The last story is directed by De Sica, and is perhaps the best of the lot. It features Clint Eastwood playing against type for the most part, though the fantasy sequences will sometimes feature him in much more expected roles, and he does a great job. The movie is uneven overall (most anthologies of this sort are that way), but it's satisfying enough.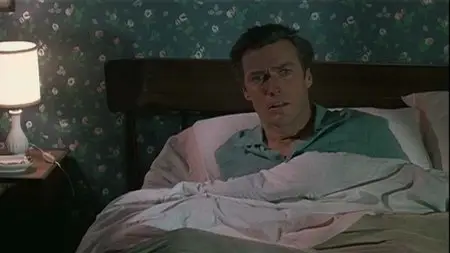 Download:










Interchangable links.
Many Thanks to artcinema22.
No More Mirrors.